JCA Solutions is an authority on the development and implementation of Sharable Content Object Reference Model (SCORM) and Experience API (xAPI). We have a wealth of experience in Web integration of training content and learning systems analysis. We are also well-versed in Learning Management System selection, integration, and development.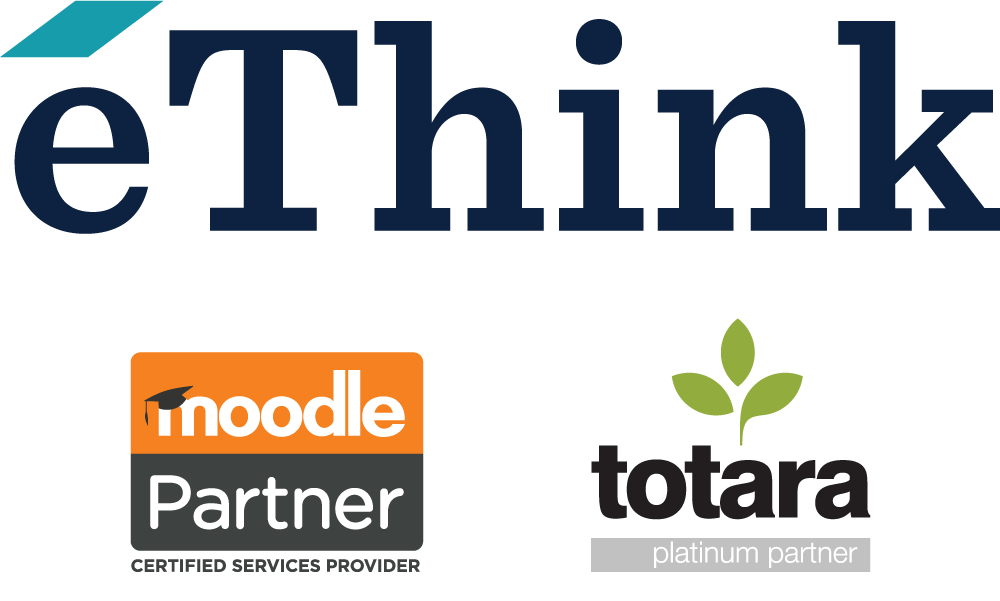 eThink Education provides a world-class, fully managed eLearning solution including implementation, cloud hosting, integration, consultation, and management services for open-source Moodle and Totara. Managed by experts, eThink's total solution provides a dynamic and customizable platform to meet specific institutional and organizational needs. With clients in various industries including Education, Healthcare, Government, Nonprofit, and Corporate, eThink can help all types of organizations to maximize the effectiveness of their eLearning programs for improved business outcomes.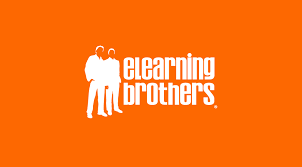 eLearning Brothers (eLB) began in 2009 like many startups do—in a basement and with a great idea. Co-founder Shawn Scivally started making eLearning games and template designs while working from home and sold them online. His brother, and the other co-founder, Andrew, helped out at night and on the weekends until he joined full-time in 2010. Between the two of them, they believed that they had the skills and knowledge to put together interactive, engaging, and inspiring content to help others enhance their eLearning courses. And they were right!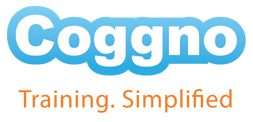 Coggno is an online training marketplace and learning management system (LMS) that brings together content creators, HR organizations, and employees in a single, cloud-based ecosystem – enabling simplified training and certification anywhere in the world. Coggno is the fastest growing online training marketplace in the world, with a client list that includes businesses of all shapes and sizes, including Google, 7-11 Stores, General Dynamics, CNA, and many more.

The DiSTI Corporation is a leading provider of graphical user interface software and customized 3-D virtual maintenance training solutions. Our flagship product, GL Studio®, delivers advanced high-performance 3-D user interfaces to the aerospace, automotive, medical, and training industries. Jaguar Land Rover, Boeing, and Lockheed Martin choose GL Studio for its performance, fidelity, and reliability in interface development and deployment.
AutoZone
Army Ft. Leonard Wood
Carley Corporation
Defense Acquisition University (DAU)
DISTI
Goodfellow Air Force Base
Gulf States Vocational Canter & Eagle Systems
Lockheed Martin
Pal-Tech
Progeny Systems
Sterling Ledet & Associates
TECHSOFT
TRM
United States Air Force Lackland Air Force Base
University of Syracuse
Consulting/Software Development
AG|Delta
Alchemy Systems, LP
AlertDriving
American Bankers Association
American Research Institute (ARI)
Aquarium Digitial
Atomic Axis
Biotech Primer Inc.
Bisk Education Inc.
BlueStreak Learning LLC
BRIDGE2THINK AG
British Council (Singapore) Limited
C3i, Inc
Carbonated Labs, LLC
Cardio Partner Resources
CareerAcademy.com Inc.
Carley Corporation
CDM Productions
City of Santa Fe, New Mexico
Create Media Now
DCS Corp
DELL
DEI Corp (now Kratos)
Digitec Interactive
The DiSTI Corporation
EducExpert, Canada
eLearning Brothers, LLC
eThink Education
eProcess Development
GMarie Group, Inc
Helmerich & Payne, Inc.
Innevate, UK
Instructional Technologies, Inc.
Interactive Training Solutions, LLC
JHT, Inc.
Joint ADL Co-Laboratory, Orlando FL
Kaplan International Colleges, UK
KDG InterActive
Learnwright Inc.
Mango Languages
McCormic
National Seminars Training (now SkillPath)
New Local Direct
Northrop Grumman
Occupational Safety Group, CA
Orlando Hispanic Chamber of Commerce
Paltech Planning and Learning Technologies Inc.
Pearson Education, Inc.
Point of Performance Consulting
Princeton Center for Education Services Inc.
Research Based Solutions
Safety Unlimited Inc.
SGEi
Symantec Corporation
The Regis Company
United States Army, Ft. Leonard Wood
University of West Florida
Will Interactive
Workplace Answers an EVERFI company
Young Drivers of Canada
We invite you to contact us to discuss your project needs. Whatever your e-learning issue, odds are JCA Solutions has seen — and solved — it before. And we can prove it.