Learning Management to Keep Up with the Times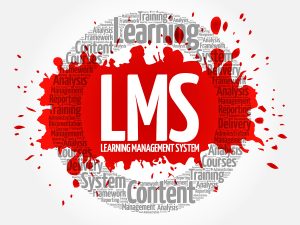 Despite all the talk about Experience API and CMI5, SCORM is still alive and kicking. In addition, many organizations have so much invested in their Learning Management System that they aren't about to toss it all out now.
Certainly, however, we need a system that meets some of our current needs. No matter what the investment, if we have a hard time seeing a return the system does us no good. Therefore, you may currently be considering a new LMS or actively searching.
With that in mind, let's take a look at some LMS features you may not have put on your shopping list.
Some Modern LMS Features
SCORM 2004 Adoption or Certification
On the surface this seems like a duh factor since SCORM 2004 has been out since, well, 2004. To be fair, SCORM 2004 4th Edition has only been out since 2009.

Surprisingly, however, while most every LMS supports SCORM 1.2 less than 50% support SCORM 2004. Even when they do claim to support it, they don't really support the key features you would like to use. Multiple SCO's and other things may not be fully functional.

As a result, don't just look for one that says they support SCORM 2004. Instead choose one that is either officially an adopter or certified for SCORM 2004. That means ADL has checked up on them.
Easy for Everyone
Again this seems like it's a no-brainer. Certainly the concept is. Defining that is a whole other prospect, however.

It has to be easy for learners and for administrators. If administrators have a hard time getting courses into the system and making them available, that slows things down and costs both time and money. Obviously if it isn't easy for learners they will find every excuse not to use it. They don't want to waste their time either.

There are some standard things to look for. Like intuitive interface. Quick to learn how to use it. Simple imports. Reporting. Beyond that, easy is what's easy for you.
Integration
Got a Talent Management System? Probably would be nice if your LMS worked with that.

Single sign-on (SSO) is a must-have. It goes back to ease of use. If they have to keep logging in they will avoid it.

If your system is more public, how about social media? E-commerce systems? Payment systems? Salesforce? Google Analytics?

Either way, you want it to operate within your current systems and not outside of them. Consider that as you build your list of desired features.
Data Migration
How easily will you be able to get your current system's data into the new system? How much extra work will you have to do to make it fit?

When it is time to move on, how easy will it be to export it out? What file formats does it support for exporting?

There is a lot of your big data on those systems. You need to be able to keep it.
Custom Reports
Beyond the standard reports that should be readily available on the system you need to be able to create reports that meet your specific needs. Much of the time the reports that are built in are so generic they are virtually useless to you. Without customizability, you are just compiling data.
Branding
Especially crucial if you are providing courses for public consumption, but also a critical component with your internal LMS. You want to be able to include your brand's artwork and even content readily to the system. Some vendors offer that only as a fee-based add-on.
Mobile Support
We live in a mobile world! We have to provide for most people desiring to access content continually on a 5, 6, 7, or 10 inch screen. This is accomplished usually either through responsive design to content or apps to run off the device. The LMS you want provides for at least one of these methods.
Gamification
Did you know that despite all that we know, our attention spans are getting shorter and not longer? We have to find new ways to keep people engaged long enough in training to benefit from it. Providing games as part of our training programs helps keep them more engaged and can even provide practical application of lessons.
Learner Personalization
One size fits all training actually fits no one. You should be able to provide customized prescribed training for each employee. This allows for packages based on certification requirements, compliance, skill level, or simply job responsibilities. One of the easiest ways to disengage someone is to give them training they don't need.
Built-in Learning Record Store (LRS)
One of the shortcomings of SCORM and most LMSs is that they don't really do a good job of tracking any learning other than e-learning. That's why we have Experience API (xAPI) to provide for tracking all those other learning experiences. To apply xAPI you need a Learning Record Store. You can still take advantage of LMS features as well. You either need to have a system that allows for external LRS integration or one that an LRS already included.
This, of course, is not a complete list but these are LMS features you should consider. Make sure your needs and desires are clear before you start looking.
Need help clarifying your LMS needs? Ask the experts! Contact us at support@jcasolutions.com today!