Quick and Easy SCORM Using Adobe Presenter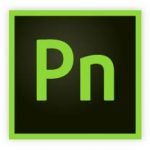 In the world of "Rapid Development Tools" for e-learning, Adobe Presenter has been something of a boon. What has made it even more useful is the features that have been added on to is over time. In particular, it's ability to create SCORM compliant content has been particularly useful and in some cases perhaps even a savings.
Our experience with some tech companies bears this out. One such organization allowed many of its engineers to post "training" programs onto the LMS using Microsoft PowerPoint. So what you basically had was a slideshow presented as training.
It was okay until the organization upgraded to the latest version of Microsoft Office, which featured web capable editing. Suddenly, all that training was fully editable by the learner! That's not so okay.
Since Adobe Presenter is installed as an add-on to PowerPoint all those training programs could be re-purposed into packaged content ready to be integrated into the LMS. Presenter allowed that to happen with minimal downtime and reduced manpower effort.
Publishing a SCORM Compliant Package with Adobe Presenter
Setting Reporting Options

Since Adobe Presenter is installed as an add-in you will access almost all its features from inside Microsoft PowerPoint. There are features for adding audio, video, images, and interactivity to the presentation. You can also add quizzes. It's there where you set reporting options that allow for SCORM compliance. You would do this whether the presentation has a quiz or not.
Open your file in PowerPoint and click the Presenter tab.
Select Manager from the Quiz section of the Presenter toolbar.
In the Quiz Manager dialog box, click the Reporting tab.
Click the Enable reporting for this presentation checkbox at the top of the tab.
Select SCORM under the Learning Management System options
Creating the Manifest
Once you have chosen to track progress, you then have to set the parameters that allows Adobe Presenter to create the manifest for you. Remember the manifest is the XML document necessary for adding a course to an LMS. The built-in capacity for Presenter allows for just one SCO per course regardless of whether you choose SCORM 1.2 or SCORM 2004. At the end, we will talk about an option if need a multi-SCO course (If you can' wait, click here).
Click the Manifest… button.
Select the SCORM version from the drop-list. Keep in mind that even if you choose 2004 you will still only get single-SCO reporting.
Under the Course section, set the Identifier. This will usually become the course ID for use in the LMS. You should have a standard system for consistent course IDs in your system.
It's a good idea to also add a course Description and add a Subject. That makes keyword searching easier in an LMS that supports searchable content.
Under the SCO section, set the Identifier. There is rarely a need to get complicated here. Many times developers just use the letters SCO followed by an underscore and a number sequence(SCO_001). Best practice discourages starting the SCO ID with a number.
Add a SCO Title.
Click OK to close the Manifest dialog box.
Setting Completion and Success Criteria
It's possible with SCORM to record completion of content and success as two different things (only in SCORM 2004). Think about it in terms of a learner completing all the slides but failing the end of course quiz. While they completed it they were not successful because they didn't pass the quiz. Even if there is no quiz, you should still set both these options. You can set them both for viewing all the slides.
Under the Completion Criteria section, select the Slide Views and/or quiz option.
Set Slide Views to 100%.
Click the Success Criteria checkbox.
Under the Success Criteria section, select the Slide Views and/or quiz option.
Set the Slide Views to 100%
Click OK to close the Quiz Manager dialog box.
Publishing the Package
In the Presentation section of the Presenter tab, select Publish.
In the Publish dialog box, click the My Computer tab.
Click the Choose… button to set the location for the published content. It's a good idea to publish in a separate folder from the raw course files.
Click HTML5 under the Publish Format section. If it is necessary to have Flash-based content, you can select Both which will give you both HMTL5 and Flash. HTLM% will be the default and FLASH will be the fallback. It is generally not recommended to choose SWF as it would provide you with a Flash file only.
Click Zip package under Output Options.
Click Publish.
Finishing Up
Don't forget to test your package before you upload it to the server. If you are lucky enough to have a test server, that is an ideal place. Otherwise, you can use a service like SCORM Cloud to test it. We are primarily concerned with whether or not it records completion status.
Once testing is done, you are ready to upload to your LMS.
Packaging Multiple Captivate Courses
If you have the need to assemble multiple Captivate courses (or any combination of tool's  SCOs or courses for that matter) into one larger SCORM package use Simple SCORM Packager by JCA Solutions. It also allows you to build multi-SCO packages with courses produced by a variety of applications.
Having other challenges developing and uploading courses? Want more guidance? Contact JCA Solutions (support@jcasolutions.com) today. Let's get you on the road to done!