These xAPI Tools Can Be Valuable

Really soon you want to be getting onboard with xAPI, formally known as Experience API. Originally called Project Tin Can, it is one of the newest standards for tracking learning in the electronic frontier.
Being Standardized Ain't Easy
The challenge, like the challenge many had with SCORM, is making sure things are done right. You have to worry about every step of the process:
A learner and a Learning Experience
An Activity Provider
An Activity Statement
A Learning Record Store (LRS) or
An LMS containing an LRS
Moreover, despite the hype of simplicity with xAPI there are many facets that have to be properly constructed. If part of it is incorrect, you may end up sending and tracking the wrong data or worse, not sending and tracking data at all.
ADL Can Help with xAPI
 Advanced Distributed Learning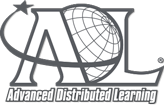 (ADL) is the steward of the Experience API (xAPI) standard, just like they are the steward of SCORM. And just like with SCORM, they have provided several tools to help you make sure that you can jump-start your progress to Experience API. Realistically, they aren't everything you will ever need, but it's a good beginning.
IMPORTANT NOTE: Most of the links you click below will take you to GitHub. The site contains both documentation as well as downloadable links for the tools.
ADL Testing and Reference Sources
xAPI Wrapper
This "wrapper" is a JavaScript file that can be used with a web-based client to connect and communicate with an LRS. Like the wrapper created for SCORM, the xAPI Wrapper contains functions created to ease the creation and execution of Activity Statements to the server.
xAPI Lab
The xAPI Lab is a tool to help you with the construction of activity statements and building communication with an LRS. It provides a simple form-based interface for selecting the noun-verb-object order for xAPI statements.
Statement Viewer
The xAPI Statement Viewer is used to look at what has already been sent to an LRS. Through the xAPI Wrapper, it retrieves statements from the LRS and displays them in an easy-to-read data table. Using this you can make sure you are recording the type of information you want to store.
Statement Validator
In a browser-based environment, the Statement Validator allows you to enter (type in or copy and paste) an Activity Statement written in JavaScipt Object Notation (JSON) and make sure it was written with the proper syntax. Note that all this does is make sure statement structure is correct; it does not validate content.
SCORM to xAPI Wrapper
So are you wondering what to do with all the SCORM compliant courses you have? The SCORM to xAPI Wrapper can help. This is JavaScript file similar to the xAPI Wrapper and SCORM Wrapper. In this case, it converts SCORM data model elements into xAPI statements. You would actually need to download the xAPI Wrapper with this.
ADL LRS
Not sure you want to acquire a third party LRS or simply want to build your own? The ADL LRS is a model for how to properly construct your own. You can do some testing with sending statements and viewing data. It will not, however, take the place of actually building your own. It is only a model and therefore extremely limited in scope
LRS Conformance Test Suite
Especially if you decide to develop your own LRS, either for internal or commercial purposes, the LRS Conformance Test Suite is an excellent tool for making sure your LRS meets the specifications put forth by the latest version of Experience API. This is a step in any third-party LRS being able to legitimately claim to be standards compliant.
Dashboard
The xAPI Dashboard Project is an attempt to allow you to compile meaningful data analysis from xAPI statements. It first collects the data from the source and then provides for aggregating it. From there you can display data in charts or other visual forms.
Just a Start
The tools above are not meant to be anything and everything you need to implement Experience API. In fact, there are third-party tools out there as well that provide a lot of the features and services you need to use Experience API. Look for other posts here on our blog for more details of tools you can use.
Need help getting started? Why not contact us TODAY at support@jcasolutions.com? We're the experts who can give you the help and support you need to be successful.