How to Capture Useful Data from Remote Employee Training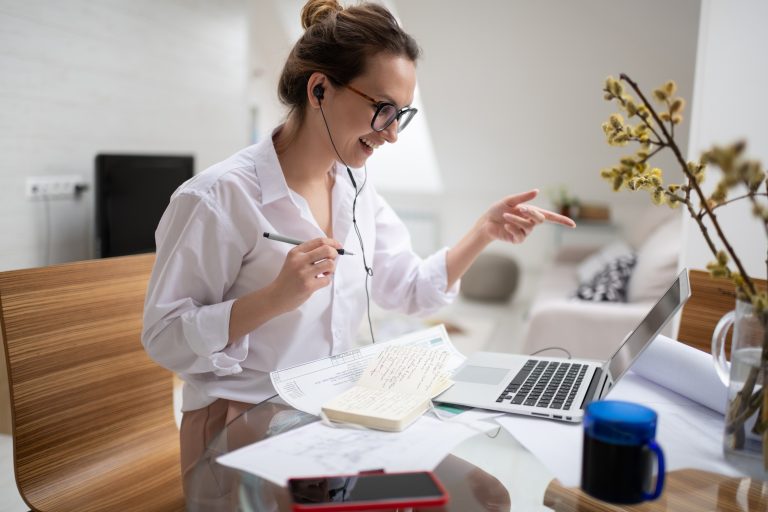 Tracking Remote Employee Training Data Is Easier Than Ever
The number of remote workers has grown tremendously in 2020  — and the challenge of tracking progress in remote employee training has grown along with it. Your learning management system or LMS can be your ally in keeping learners focused and ensuring steady progress toward compliance and development goals.
SCORM learning management includes tracking
A SCORM-compliant LMS can track learners and handle reporting employee training data, making life easier for the learning and development (L&D) team. For instance, a SCORM learning management system collects data on learners' use of training materials — amount of time they spend, whether they completed a course or module, their test scores — and, in many cases, organizes the data into clear reports.
SCORM learning management offers additional benefits as well, such as the ability to package content together and offer a coherent remote employee training curriculum or certificates on connected training topics.
But not all LMS platforms are SCORM compliant. And not all learning takes place in SCORM courses.
Non-SCORM LMS? Not a problem.
Not all eLearning courses will work smoothly with your LMS. That's just a fact of life.
Creating SCORM-compliant content can be cost-prohibitive for smaller organizations. Or you might have a deeply entrenched, beloved LMS that is not SCORM-compliant. Added to that,  "SCORM-compliant" means different things to different LMS platform vendors — and to content creators.
When you're pulling together the best content for your remote employee training package, though, you don't want to be hemmed in by those technical details.
The good news is that, even if your LMS is not SCORM-compliant, you can benefit from SCORM learning management. JCA offers a solution: SSLA, the Simple SCORM LMS Adaptor, allows your organization to use and track any SCORM learning in your LMS. It also empowers your non-SCORM LMS to run SCORM courses.
Compatible with SCORM versions 1.2 and 2004, the SSLA runs seamlessly in the background; learners won't even know it's there. Your non-SCORM content or non-compliant LMS is no longer a barrier to offering your remote employees the best training content you can find.
Learning takes place everywhere
Learning increasingly takes place outside the office and outside the LMS. Even without factoring in remote employee training, your learners are no doubt using mobile apps, social and collaborative learning channels, curated content, and more. How can you offer learners this wealth of opportunities while still tracking their learning?
Gathering employee training data is easier than ever with xAPI, which was designed to track all kinds of learning activities, wherever they occur. An xAPI-compatible learning system can capture a broader set of learner data than a SCORM system. When putting your larger eLearning ecosystem together, you might add xAPI-compatible elements or include an LRS, a learning record store, to gather and use data beyond what your SCORM LMS supports.
Connecting more tools and platforms together extends the options and value you can offer learners, dramatically increases opportunities for remote employee training while also boosting the collection of useful learning data.
Get a handle on remote employee training
Learn how to gather employee training data on all learning activities. Our experts can help you figure out xAPI, SCORM, and SSLA. Contact us today!