How to Optimize Learning Content Distribution and Save Time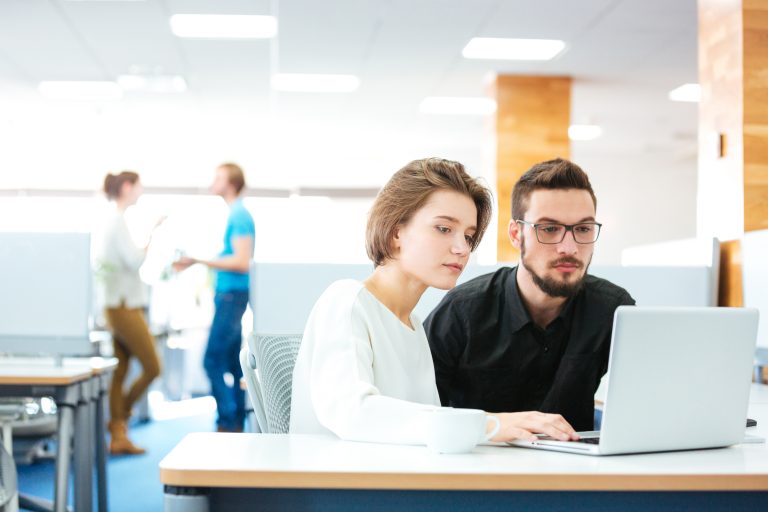 Manage and Protect Your eLearning Content, With or Without an LMS
Developing eLearning content is just the first step — learning content distribution is the real challenge. While many organizations might need your content on safety, compliance, power skills, or leadership, they may all use different LMSs — or no LMS.
In addition to ensuring the content will launch and run on each customer's LMS, eLearning content vendors need to be able to gather learner data, provide customer branding, and, of course, make sure that each customer is following the terms of their license.
Training Vault Offers LMS-Agnostic eLearning Content Distribution
With Training Vault, glitches in running content on different LMSs and other platforms are a thing of the past. This LMS-agnostic solution ensures that learners anywhere can reliably access eLearning content. Stop worrying about:
Incompatible standards — Training Vault supports SCORM, AICC, and xAPI standards, which enables learners to easily access any content that works with these standards.
Costly or complicated customizations for customer or content delivery platforms — Training Vault makes it easy to deploy content on any LMS, or with no LMS, making learning content distribution a breeze.
Tracking learning activity — Training admins can track learner data, regardless of their system, with the assistance of Training Vault. Better yet, you can track data on your training across multiple customers' platforms!
Using an ingenious system of "stubs," Training Vault enables content to easily run on any SCORM-compliant LMS, as well as non-LMS environments, like a mobile app. Learners can view and interact seamlessly with the content, wherever they are; Training Vault is invisible to learners and provides a smooth and enjoyable learning experience.
Secure eLearning Content Distribution
Training Vault also offers content vendors strong learning content management features and secure eLearning content distribution. It:
Supports branding for multiple customers
Enables content distributors to set and enforce unique content licensing, activation dates, and expiration dates for each customer or platform
Allows flexible licensing, based on usage or number of seats
Tracks versions and ensures that each customer gets the content versions they're contracted for
Tracks learning activity and content usage, ensuring that you can enforce licensing
With Training Vault, content creators never need to worry about the security of their eLearning content distribution or their ability to protect the value of their content.
Robust Data Collection Across Learning Ecosystems
Training Vault offers benefits beyond peace of mind. It supports your customers' need for a data-driven eLearning strategy with several phenomenal features, such as:
Ability to capture learning analytics from across the learning network, including learning that takes place outside of the LMS, with a built-in LRS and xAPI support
Ability to track and report on mobile learners' engagement and progress
A robust reporting dashboard that uses open APIs to access and share data
Because Training Vault enables you to gather this data across platforms, you benefit from aggregated data on all the learners who use your content. This information offers valuable insights into what learners spend the most time on, what they avoid, and which activities or questions learners struggle with. This information is the key to continuous improvement and innovation of your eLearning content, adding value and enabling you to develop deeper customer relationships, as organizations observe the continual improvement in their training outcomes.
Simplify Learning Content Management with Training Vault
When similar content is deployed to multiple customers and across a variety of systems and platforms, tracking updates and ensuring that all learners have the correct content can be a nightmare.
Training Vault has that covered too. 
With Training Vault's version control and update tools, learning content management is easy and centralized. You can manage eLearning content distribution and changes from a single central location — and Training Vault manages all the updates. A single update radiates out to all branded versions, platforms, and LMSs where your customers are using the affected version of the eLearning content. 
Enjoy a Flexible Learning Content Distribution Model 
Content creators can enjoy flexible business models and easier administration and content management with Training Vault.
Your customers have unique learner populations, learning environments, and training needs. Accommodate them all, while simplifying learning content management and securing your investment in content creation.
Deploy content on any platform and apply multiple licensing strategies — per learner, per course, or by course category or certificate — whatever customers need. Training Vault enables you to offer licensing while also controlling and monitoring access and usage of your eLearning content.
Offering flexible enrollment and licensing terms, as well as LMS-agnostic, mobile, and no-LMS access makes it easy to expand your customer base while providing smooth, hassle-free learning content distribution to your growing clientele.
Try the eLearning content distribution solution that's been tested on hundreds of LMS and non-LMS learning platforms. Contact JCA Solutions today — and watch your business grow.