LMS-Agnostic eLearning Should Be Your New Strategy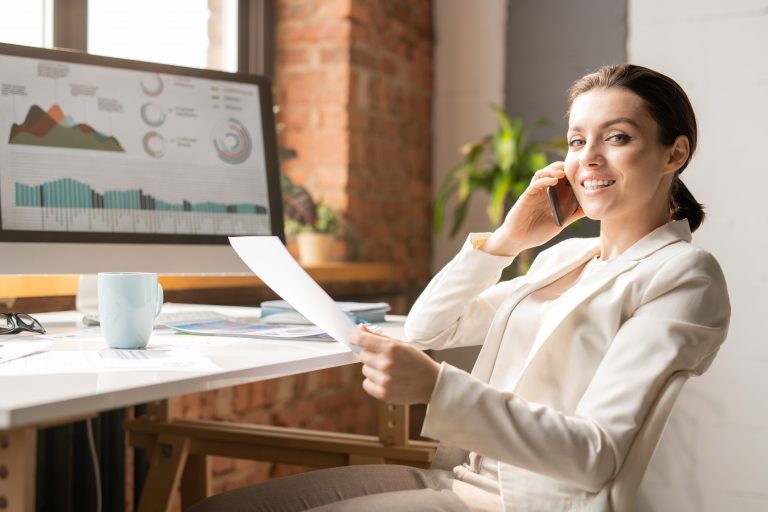 Training content providers who are eager to grow revenue and expand their opportunities are embracing LMS-agnostic eLearning. This strategy allows them to scale their reach by distributing eLearning content to more customers, regardless of which LMS the customer uses.
The keys to fully realizing an LMS-independent eLearning strategy are:
Creating fully SCORM- or xAPI-compliant eLearning

Implementing secure

content licensing and distribution
Why LMS-independent eLearning matters
When companies shop for training libraries for their learners, they often focus on the topic and the content — and only worry about getting it to work after they make a decision.
That's often a mistake. 
Many eLearning vendors create content that is not LMS-agnostic. That means that it won't work on just any LMS. Problems that could arise include:
Learners won't be able to reliably access and use content

Getting it to work at all could require time-intensive customizations and recoding

Training admins might not be able to collect and use tracking data, such as which learners used the content, how much time they spent, and what their quiz scores were

Files might be too large for the customers' systems

Incompatible LMSs might have trouble accommodating updates to content or complying with licensing or expiration dates

You might not know whether your customers are honoring the terms of your contract
As an eLearning vendor, creating LMS-agnostic eLearning content simply makes sense. Vendors whose eLearning content complies with all versions of industry standards and has been tested on multiple LMS platforms can escape many of these problems. They also expand their pool of potential customers by being able to meet more companies' training needs.
LMS-agnostic eLearning complies with industry standards
The SCORM standard is the oldest and best-known eLearning standard, but LMS-agnostic content should support the AICC and xAPI standards as well. 
SCORM
SCORM stands for "Shareable Content Object Reference Model." It is a standard for coding "shareable objects" — any unit of training content, such as a page or chapter — that work with other eLearning content and across LMS platforms.
Several versions of SCORM exist, and content providers need to know the differences as well as which version or versions their customers' LMSs support. The most widely used versions are SCORM 1.2 and the 3rd Edition of SCORM 2004.
AICC
Content libraries might also reference the AICC standard, which is similar to SCORM 1.2. In fact, most LMSs that support SCORM 1.2 also support AICC. AICC allows training vendors to license content that is housed on their own servers. The customer uses AICC "stubs" to load and run the files from within their LMS.
xAPI
An emerging standard, xAPI, also referred to as "TinCan" or the "Experience API" primarily addresses learning content outside of an LMS. It's a standard for collecting and tracking data from learning content in a broad variety of formats. Building xAPI support into eLearning Content that supports xAPI is often LMS-agnostic simply because it bypasses the LMS entirely!
"Compliance" is a term that eLearning vendors use loosely
Many eLearning authoring tools and eLearning content vendors claim to be SCORM-compliant. By which they might mean SCORM 1.2-compliant … or mostly compliant with SCORM 1.2. The problem is, their content won't run smoothly on many LMS platforms. It's far from the ideal of LMS independence.
Paying attention to all versions of SCORM, supporting AICC and xAPI — and testing content on multiple platforms — is the best approach to realizing the goal of LMS-agnostic eLearning.
Maintain control over your content with secure distribution 
Creating eLearning content that complies with the relevant industry standards and works across LMS platforms is only the first step in maximizing your LMS-agnostic eLearning strategy. To truly reap the benefits of LMS-independent eLearning, an eLearning vendor has to be able to protect their investment.
Training Vault offers that protection — along with a host of other benefits. While many tools are available that can create or distribute SCORM 1.2 content, only Training Vault offers truly LMS-agnostic eLearning support. It supports all versions of SCORM, as well as xAPI and AICC. 
Using Training Vault to house and deploy eLearning content solves distribution issues. Content is to deploy on any SCORM-compliant LMS or other content management system; Training Vault has been rigorously tested on hundreds of platforms.
Vendors who use Training Vault gain control over licensing, including expiration dates, and can track the use of their content anywhere. That's because you host the content — and customers use Training Vault's "stubs" to access and play the content. It ensures that each customer can access and use only the version they've contracted for, and it enforces licenses and learner access as well.
These protections promise secure, hassle-free distribution and use of your content. Confidence that your content is secure enables you to expand your customer base to serve more customers on more platforms — and multiply your revenue streams.
Achieve LMS independence — and watch revenue grow
The recipe for becoming 100% LMS-independent is simple:
Create high-quality content.

Use Training Vault to maintain control over distribution, licensing, and usage of your content.

Easily deploy that content to multiple customers, secure that their learners can access it, regardless of which version of SCORM their LMS uses. Their admins won't need to tweak the content with complex coding or customization.
Then, just sit back and enjoy all of the new opportunities that becoming an LMS-agnostic eLearning vendor opens up.
Talk to an expert at JCA Solutions today about integrating Training Vault into your eLearning content development ecosystem.