Mobile Learning is Not Just the Latest Fad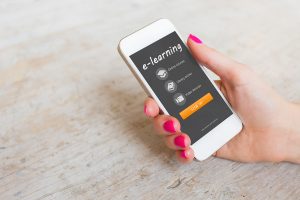 In Training, Learning, and Development there are trends that come and trends that go. Some are a flash in the pan. Others never quite live up to their promise. Still others are just way off base. There is growing evidence that mobile learning is not any of those things.
Mobile Learning is Not Just Another Name for eLearning
One of the best quick and easy descriptions I have heard is that mobile learning is "learning on the go". That's pretty accurate as far as it goes. However, it is also more than that.
Mobile learning, at least in its current form, is also eLearning. It is the delivery of courses to a portable device (smartphone or tablet). Yet at the same time, it is more than just eLearning. Real effective eLearning is formatted for, and leverages the capabilities of, the devices which will display it.
A Natural Evolution of Learning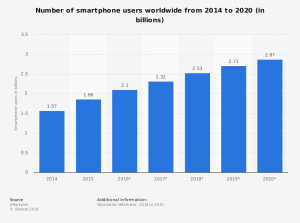 We know from testing and observation that training works best when provided in a medium that learners both like to use and know how to use. The research shows that more than any other right now, smartphones are the fastest growing medium worldwide.
In fact, smartphone users in 2017 were measured at 2.32 billion worldwide. That number is expected to grow to almost 3 billion by 2020. Research shows that in the U.S. the average adult spends between three and four hours a day on their smartphone. A survey by TechCrunch reported over five hours a day. Over 59% of companies have BYOD (Bring Your Own Device) policies in place. And 87% rely on employees using their own devices to access business applications.
What that should tell us is that if we desire to provide training in the medium that learners like and know how to use then we need to go mobile.
Support for Learning on Mobile Devices
All well and good, you might say. It's quite obvious looking around that everyone is using a smartphone. Yet if you are like most people before you invest money in developing eLearning for mobile devices you want to know that it works. Let's see if we can help you there.
First of all, studies indicate that 70% of learners felt more motivated when training on a mobile device, as opposed to a computer. As a result, mobile learners are likely to stay on longer. Secondly, in spite of that, another survey showed that smartphone learners actually complete material typically 45% faster than others. In other words, not only are they likely to stay on longer but they finish the training faster. One could say this could be related. If the learner is more engaged and motivated then they are likely to complete the material more quickly.
Examples of Mobile Learning
Employee Brand Building Learning Experience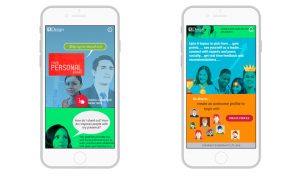 A leader within the electronic learning frontier, EIDesign built an app for smartphones. This app, in their words, "combines elements of Gamification, Personalisation and Microlearning to deliver a customised learning experience". They used a pre-learning assessment to gauge knowledge level of each employee. They also tracked browsing habits. From that they were able to create a custom learning path for each employee as well as provide resources to match their needs. All available at their fingertips.
Language Learning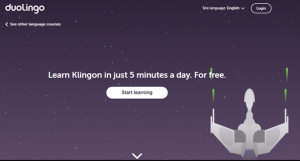 Duolingo is a free platform for learning the basics of a language. While it is available via a browser, there are also apps for Windows, Android, and IOS. One of the innovative ways they implement this is that the apps will provide different exercises than the browser-based delivery. The app provides for both text interaction, as well as voice recognition. It also awards progress with badges that can be earned. You can even report your progress on social media for bragging rights.
Quick Ways to Get Started with Mobile Learning
Don't Think eLearning
Or at least, don't think about designing it the same way you would an eLearning course for a desktop. With business content on mobile, they want to get the information they need and move on.
So instead think about creating small segments. Usually around five minutes maximum.
Just in Time Tips, Updates, and Performance Support are good types of content for this.
Think Visual
Think about video, even if it means using software that takes audio and a visual presentation and converts it to video.
If video isn't in the cards, use colorful descriptive images. Opt for using plenty of audio. Minimize text. If you have to include text, try to rely on bullet points (no more than 3-5).
Think Small
Even with the screens on smartphones getting bigger, they are still smaller than desktop units or even tablets. Fonts, image sizes, and paragraphing all have to be formatted with that in mind. Making a learner have to scroll horizontally is absolutely a usability mistake. Vertical scrolling is not ideal and should be avoided but not as big an offense.
Think Casual
Change the style of delivery to a more informal, conversational communication. Don't focus as much on formal structure. The better option is to focus on getting the point quickly. Then explain or demonstrate it. Give them a chance to do something to reinforce the learning. Tell them where they can learn more.
Make it a quick easy reference they can use on the fly and you will keep them engaged and working.
It's never easy navigating the changes in technology and technique in learning and development. Remember the experts at JCA Solutions are always ready to help!