How to Get SCORM Courses to Work in Moodle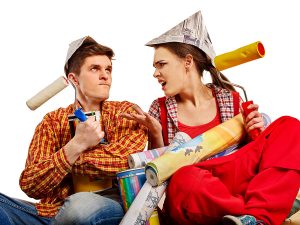 The relationship between Moodle and SCORM has existed for a long time. The difficulty has come from the fact that it has not been a fully committed relationship. In some ways, you could even call it dysfunctional.
Here's an example: you can import a SCORM compliant course package into Moodle; yet the method to do that is not readily apparent and actually a little odd. And another, you can import a SCORM course package but you can't create SCORM compliant content directly in Moodle.
With that in mind, if you are going to use Moodle to present your SCORM compliant courses, here are some things to keep in mind and a basic process to follow.
Important Things to Keep in Mind
Moodle only supports SCORM 1.2
While adoption of SCORM happened early on in the development of Moodle, initially it was only for version 1.2. And that adoption took over three months of funded work to make it happen. A lot of trial and error. Still, there was the promise of supporting SCORM 2004 looming ahead and a bright and beautiful future in mind. All they needed was funding to do the work to make it happen.
The platform is no longer working on being compliant with SCORM 2004
That funding never came about. Some minor attempts were made to get it to work but the best that could be done was to implement some of the API features. You won't get sequencing or advanced navigation.
Moodle does not create SCORM content
As mentioned above, Moodle will not allow you to create SCORM compliant content. In fact, they would prefer that you use their built-in scoring and grading system. That's all fine and good if you are an educational institution but corporations would not find it very useful. That also means if you decide to use Moodle to create courses they will not be very portable to a SCORM compliant LMS.
The process is not as smooth as importing into a commercial LMS.
There is a setup to import. And then after you import there are more settings you have to go through no matter how comprehensive your manifest is.
How to Import Your SCORM Course

With all that in mind, here is how you add your created course to your Moodle site. This assumes you already have a Moodle site set up, either hosted or self-installed. The instructions here are based on a standard hosted site. The actual steps may vary slightly depending upon your particular site type.
Prepare the Course
Make sure your course is compliant with SCORM 1.2. You may find some helpful guidance here.
Create the course package (zip file).
Prepare Your Site
In your Moodle site find the menu and go to Home. From there you should see any existing courses listed. At the bottom of the list click the Add a New Course button.
You will have to add a course name here and a short course name. Also, check course expiration date. It is usually on by default. Ignore the rest for now.
Scroll to the bottom and click Save and Return.
From the course screen, go to the Settings menu (gear wheel in the upper right corner) and make sure that Editing is turned on.
Using the Edit menu on the right of each topic, delete all the topics and the Announcements.
Import Your Course
Click Add an activity or resource. From the popup menu, choose SCORM course and then click Add.
Add a Name. It can be the same as the course name.
Scroll down the page to the section labeled Package. You can either use the download icon in the upper right of the box or simply drag and drop the course package file into the box to add it.
Scroll to the bottom of the page and click Save and return to course.
Finish Up
Now there are many more settings you can use on the site for this course. For all intents, however, you are done.
It's highly recommended to test the course yourself and have a student account, not an administrator test it as well.
Keep in mind you will get SCORM 1.2 level functionality such as bookmarking, completion, and some scoring support. Still, the course should work.
Have questions? Contact JCA Solutions,  The SCORM Authority for help!