SCORM Supports It But How About Your LMS?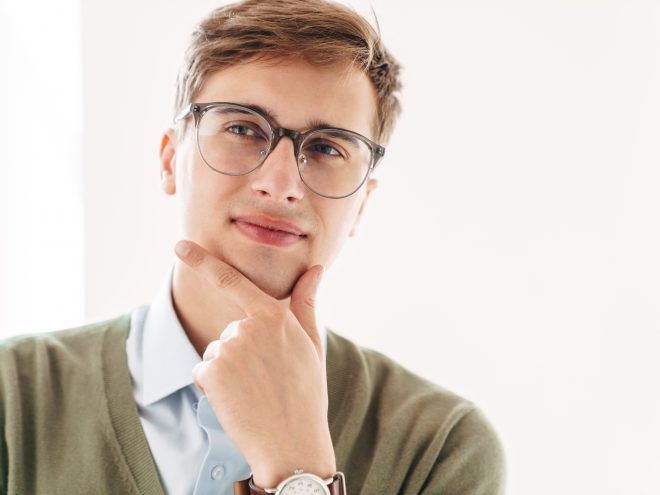 You have an LMS to deliver courses and track user data, and…it's not doing it quite right. You've tried talking to the vendor, and they've tried to offer some workarounds, yet it seems this system can't do everything you need.
Sigh! You can't consider alternative systems right now. Who has time or a big budget to spare these days?
Is there any way you can possibly get your SCORM courses to launch and track like you need, fast, and on the LMS you've got?
Well, actually…yes!
Enter Simple SCORM LMS Adapter. It connects to the LMS you have and turns it into the LMS you need – at least as far as delivery and reporting are concerned. It's a responsive and fully embeddable player, so there's nothing to build around or get in the way of the end-user experience.
The Simple SCORM LMS Adapter (SSLA) lives up to its name. It's pretty simple to implement, it solves all your SCORM content tracking problems, and it seamlessly adapts your LMS to deliver all that you'd expect from a world-class LMS.
How does it solve all your online course content tracking problems? It collects all of the possible SCORM 1.2 and 2004 data, then allows you to select what data you would like to use. What that means to you is that once you implement SSLA, your LMS you will have access to as much SCORM 1.2 and 2004 course data as it can handle. You can report on Learner scores and interaction data on quizzes, completion status on lessons and on the course, and how much time they spent in the course/lessons, and the Learner can get back to where they left off with bookmarking.
And if a particular online course supports it, you can collect data such as when each question was answered, what the student's response was and what the correct response was for each question, how long it took the student to answer the question and whether each question was correct or incorrect. Most importantly, you can report on all this whether or not your LMS supports these features, or these kinds of reports. Because with the SSLA now you have another place, accessible outside the LMS, to run those reports.
By creating a layer between your LMS and end-user, the Simple SCORM LMS Adapter opens up new possibilities for more robust answers to the age-old problems with SCORM. It can take a weaker LMS and essentially make it look conformant to the full SCORM standards. Bingo!
What SCORM? Any SCORM.
Version 1.2 or 2004, yes. If it's got a well-formed imsmanifest.xml file, it'll run like a charm.
What database? Any database.
MySQL, Oracle, DB2, SQL Server, PostgreSQL, Redis, MongoDB, MariaDB, SimpleDB, NoSQL, no problem.
What server? Any server.
The API Adapter is written in JavaScript so the processing load is entirely clientside.
What language? Any language.
The SSLA itself is written in Javascript. It sends data via AJAX to a file on your server that accepts SSLA data in JSON format. As you may know, JSON is something that all server side languages can parse into a string or object. If you want to add score or status or other user-specific data to your database, it's pretty straight-forward.
But what about JQuery or other dependencies? Nope.
No JQuery here. Nothing else to worry about either. This is a self-contained JavaScript solution, so everything that's required is already bundled in for you.
But what do users have to install? Nothing. Not a thing.
No plugins or downloads are needed to run JavaScript in a web browser, so there's really no place for anyone to get lost or confused and find their way into a support queue due to this integration. There's nothing for them to break. It's basically a JavaScript library built to parse SCORM XML. It also builds out the Table of Contents, launches the course, and tracks all user data.
Here's one such example of how SCORM content was ported into the Open edX platform, creating interoperability where there wasn't even any native SCORM support to start with. This solution is that good.
If you're interested in how to put the Simple SCORM LMS Adapter or other such ingenious solution into practice with your LMS, reach out to the fine folks at JCA Solutions. It's not free, but chances are they can work within whatever budget you have available. Plus, every purchase comes with complimentary support at no extra fee. So you can see your spend upfront with no surprises later. Because we all have enough surprises to deal with already.
Isn't it nice to know that we have options to deliver what the business needs beyond the systems we have in place already? SCORM isn't perfect, but it's what we've got, and it can be enough. The LMS isn't perfect either, but with the Simple SCORM LMS Adapter in place, it can be enough too.
If you have additional needs, such as incorporating xAPI, creating SCORM/AICC conformant packages, hosting content from your LMS out to other LMSs, or robust mobile delivery of online course content, you'll definitely want to talk to JCA Solutions. They can help you stitch together the disparate parts of your learning ecosystem and make everything come together simply, as it should.