xAPI Tools Part I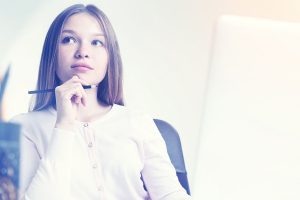 Choosing xAPI authoring tools may be your first step in moving to the standard. This may be much easier than you think. In fact, you will discover that some of the applications you are already using for learning development have upgraded. Most now support xAPI as well.
Hold on! Before you go rushing back to those tools you may be surprised to discover that there are some other applications available that are also quite effective and in some cases may be more affordable. Some are open-source and others are simply up and coming competitors to the commercial products.
If you are really just getting started, you may also look at some of the free tools available by Advanced Distributed Learning on GitHub.
Here's a few of both the well-known xAPI authoring tools and some up and comers that seem to stand out.
xAPI Authoring
 

Tools

Here is the limitation to remember on this part of the list. An authoring tool ASSUMES e-learning content. We have already talked before about how xAPI allows us to track more than just e-learning. So when you look at an authoring tool, remember it is a limited scope of what xAPI can do.

There are other authoring tools out there. These are the only ones we established do not have to integrate into a specific LMS.
Articulate Storyline
According to Articulate's website, all versions of Storyline from version 1 up through the current Storyline 360 are compatible with xAPI version 1.0.0. Most of their documentation on the support seems to focus on implementing with an LMS, although it does mention the possibility of working with "external server". It can be presumed that would include a Learning Record Store (LRS).
Adobe Captivate
Captivate from version 7 up provides support for xAPI. Most of the support surrounds the slides and quizzes. The verb usage is limited, primarily restricted to the use of "experienced" or "attempted" to signal the learners status.  Like with Storyline, Captivate seems to focus primarily on working with an LMS, although there are some blog discussions about working with an LRS. Specifically, Watershed LRS actually addresses Captivate support on their blog.
Elucidat
Elucidat is an HTML5 authoring tool for learning applications. As such, it supports creating content for both desktop and mobile devices. Support for xAPI was added in 2015. In their documentation, Elucidat speaks specifically of working with an LRS as opposed to an LMS.
Lectora
Trivantis' Lectora was an authoring tool originally created to work strictly inside of the CourseMill Learning Management System. It was popular enough to evolve over time. There is an offline and online version. Both seem to have pretty robust support for xAPI. Turning the feature on not only tracks the same data as SCORM but also allows for creating xAPI Activity Statements.
You Have Content, Now What?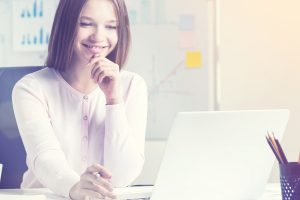 So now that you have some xAPI authoring tools for content, it's time to think about next steps.
Obviously, you will need to have someplace to put all this data you are collecting. As we see by the way the applications above orient things, you could think about an LMS.
Going the LMS route is the quick and easy way to get up and running with xAPI. After all, you probably already have an LMS in place; it's just a matter of getting the data into it, assuming it supports xAPI and if it does not JCA Solutions can help.
Transition Tools
There are tools out there to help you make that transition. Advanced Distributed Learning (ADL) has the xAPI Wrapper and the SCORM to xAPI Wrapper. We talk about those tools here.
You can also look at JCA Solutions' xAPI Bridge. We'll talk more about this in a later post.
So many options and so many standards. Let us help you keep up. Contact us at support@jcasolutions.com today to discuss the current and future opportunities to use e-learning standards in your courseware.