Using Total Learning Architecture (TLA) to Realize the Complete Learning Environment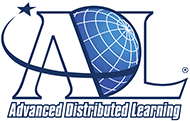 What would a comprehensive learning environment look like? Would you offer training in a variety of ways through multiple devices? Is redundant training an issue? Do learners complain about having to complete training on topics they already know? These are some of the issues being addressed by ADL's Total Learning Architecture (TLA).
It's All About the Data
The Total Learning Architecture, also called TLA, is a collection of specifications for accessing and making use of learner-related data. You have likely heard the term "Big Data". TLA seeks to leverage that data to create more flexible and effective learning environments. A major part of TLA would be the sharing of data across networks and the portability of data. This is similar to what has been proposed for individual medical records the last several years. There are a lot of the same benefits. It also has some of the same concerns.
Features of the Total Learning Architecture
Part of what TLA would seek to provide would be:
Tracking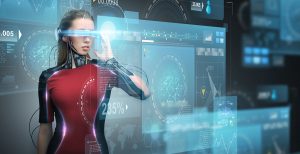 Collection and access to data on learner interactions with a wide variety of experiences. Think about collecting information about what a learner does in a virtual reality. Or while performing in the field. Taking a training course, whether instructor-led or online. Participating in a panel or discussion group.
If this sounds familiar, it should. This is part of what xAPI is intended to do as well. In fact, xAPI is actually a starting point for the Total Learning Architecture.
Competencies
Development of tools to access competency data on skillsets being learned and compare them to learner performance. In other words, being able to have data that allows us to compare how they are performing to average performance data. It would not only allow comparisons but establish baselines as we go. It would also make it easier to effectively assign resources when and where they are needed to affect competency.
Learner Profiles
Some of this data would be similar to data we collect now through an LMS or LRS. What have they accessed? What is the completion status? Did they pass the assessment? Are they certified? Imagine having a learner's preferences for the type of learning activities, color schemes, special needs, etc. being able to go with them from system to system.
Learning Content
The dream of learning for a long time has been the ability to provide only what is needed and when it is needed. Keeping the learner engaged by not forcing them to go over what they have already mastered just to get to what they need to learn. SCORM didn't quite get us there and actually, neither has xAPI. With the advancement of TLA that is coming closer to reality.
Benefits of TLA
So what would be the compelling reasons for implementing the Total Learning Architecture? Here are some of the advantages it could provide.
Integrated use of new types of content such as Virtual Reality. Augmented Reality. Gaming. Modeling and Simulation. Wearable devices. And more.
Encouraging collaboration by the responsible, secure sharing of learner data with other applications, teammates, instructors, and leaders.
Instructors and administrators can get a deeper understanding of the learner's progress.
On the military front, unit leaders get more insight on a soldiers' capabilities, experience, and recent training.
Visual display of analytics to improve content and curricula.
Secure access to learner data to adapt based on individual needs.
Reducing redundant training for learners and increasing credit for training already taken transitioning between applications or organizations.
Acquiring data points regarding previous performance and learning tasks.
Discovery of applications and resources that are proven to help others in situations similar to the learner. It could also help improve instructional design by using a more evidence-based approach.
TLA in Practice
How would that work and what would be the benefit? Let's look at a sample scenario.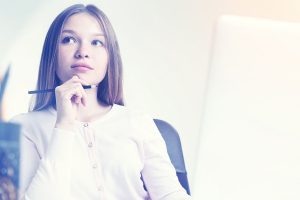 Susan is a financial services professional. She has had extensive training and many years experience in the administration and management of financial instruments. Based on her records, we know exactly what training she has completed and what she lacks. We know what certifications she has. Her skill and competency levels tell us that of the training she has yet to take she can bypass some of the lessons, saving time and money and exasperation on Susan's part. We can measure and compare Susan's performance to industry level average performance.
Susan competencies also point towards leadership capabilities, so we know to start succession planning to fill the space left when Susan moves up. Also managing change becomes more reliable and predictable.
Concerns About Implementing TLA
Despite all the good things that TLA could provide for us, there are some serious concerns about putting it into practice. As mentioned earlier, they are the same concerns voiced over medical records online.
Security – how is data protected? How do you make sure only the authorized people can get to it? How do you determine who is authorized?
Learner access to their own data – Being individual to them, the learner technically owns the data. What vehicles would be in place to allow the learner access to and control over their data? Would they be able to decide who sees it and when and what? Would the learner be able to take it with them as they move on to other locations and organizations?
Where is the Total Learning Architecture Right Now?
So what's happened so far to bring TLA to reality? There was a pilot user test run at Ft. Bragg in April of 2017. Technical and performance data was captured, along with user interface and usability data.
The Spring of 2018 should see a second pilot test, also at Ft. Bragg, and the eventual official release of TLA 1.o.
Not quite ready for TLA but want to learn how to use your data more? Contact us at support@jcasolutions.com to start the discussion today.