SCORM Conformance Explained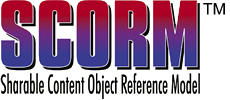 Your e-learning work becomes easier when you know that you are SCORM conformant (or compliant if you rather use that term). You may have discovered that the difficulty in working with SCORM is making sure all of your tools are actually working with SCORM.
See, many of the tools you may use – development tools, Learning Management Systems, Learning Content Management Systems – can say they work with SCORM without really following all of the standards contained within SCORM. They pick up a few of the primary features but fail to follow all the specifications that may it truly work with a version of SCORM (this is especially true for SCORM 2004).
Conformance Needed
That's where being SCORM conformant comes in.
For example, a Learning Management System (LMS) could claim to work with SCORM 2004, but not actually support multiple SCOs (Shareable Content Objects) in a single course. That's a true story. Along comes an e-learning course containing multiple SCOs and when added to the LMS the system only records one SCO or doesn't launch the course properly.
Or we may have a development tool with a feature for packaging content for SCORM, but fails to create the course package, incorrectly names the manifest file, and excludes some of the assets needed to support it.
This is why it's important that we make sure that not only does the software or system say it works with SCORM, but it actually follows the standards and specifications that make it work.
SCORM Conformance Applied
How exactly does SCORM conformance work? Actually, there are three levels that can be obtained.
Conformance
An e-learning product is said to be conformant to a specific version of SCORM (for example, SCORM 2004 3rd Edition) if it passes the appropriate test from the SCORM Conformance Test Suite. The test suite is available for free download from the ADLnet.org website. If a product passes the test suite, that means it does at a minimum the basic things that SCORM expects, such as identifying SCOs in the manifest. It also opens and closes communication properly. This testing is done on the honor system; you are expected to perform the tests yourself and ensure that it passes. ADL does not even have to be involved.
Adopter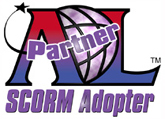 To be able to lay claim to being a SCORM Adopter, a product must first pass the Conformance tests. The logs that are generated from that testing are then submitted to ADL. If the logs are correct, then the product is added to the SCORM Adopter's list for a particular version of SCORM.
Certified
A product is designated as Certified when it has been tested by an independent ADL testing center and found to have met the requirements of the appropriate requirements documentation and the appropriate test suite. Only after all requirements are successfully completed will the product be added to the SCORM Certified Product List. This is the highest certification available.
What Certification Doesn't Do
It's important to note that what these three levels don't do is certify the quality of the training or soundness of instruction; it simply assures that the product meets technical requirements for functionality with a specific version of SCORM. It also is NOT an endorsement of the product by ADL.
A more recent development in the process is that SCORM Certification is not currently available. ADL depends upon independent third-party testing centers to provide this service and there is a lack of centers available for that right now. It may become available again in the future, but no commitment has been made at any level on that. To be sure JCA Solutions will make themselves available as a test facility should the need arise as we have a Certified SCORM Auditor on our team.
What's the Best Option?
Realistically, becoming conformant or a SCORM Adopter is sufficient for most purposes, especially in the case of an e-learning course. If you become a SCORM Adopter you are in a sense being certified and added to the adopters list. The full certification benefits primarily providers of an LMS or LCMS.
An easy way to make sure you are conformant is to work with people who know SCORM inside and out. JCA Solutions can be that resource for you as we have certified many client products including our own. Contact us at support@jcasolutions.com.