Your eLearning Content Distribution and Licensing Challenges - Solved!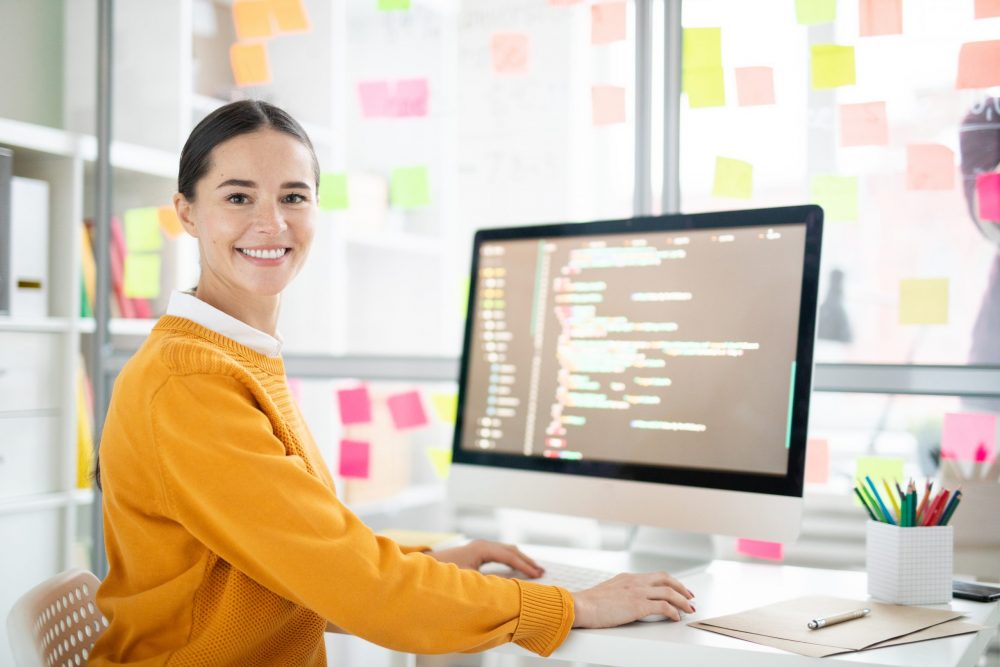 Manage content licensing and distribution across platforms
Your investment in the eLearning content your team creates is significant. Protecting your investment throughout its lifetime, including control over distributing eLearning content and ensuring that only licensed learners have access, is an essential element of your business.
Key challenges that eLearning content vendors face include:
Ensuring that content runs smoothly on multiple LMS platforms
Enforcing content licensing
Gathering useful data across learner populations and platforms
Branding content for multiple customers
Training Vault solves eLearning content distribution woes
Luckily, there's a one-stop solution for your most pressing pain points!
Distribute to customers who use different LMS platforms
If you've got a great safety or compliance course that works for several customers, you need to be able to quickly and easily deploy that content, no matter what platform they use.
Your customers may all use "SCORM-compliant" LMSs but … not all SCORM-compliant LMSs are the same. Each platform seems to have its own proprietary quirks. Customers may use platforms that support different versions of SCORM or AICC. Some customers may use an xAPI system and want additional data collected. And many clients expect to be able to provide on-demand mobile access to their learners. All of these differences have typically meant many hours of work tweaking your eLearning content for each deployment.
No more.
Training Vault uses an ingenious system of "stubs" to allow any LMS, mobile environment, or other platform to access and play your content. Proven to work on hundreds of platforms worldwide, Training Vault simplifies deployment, giving you unlimited options for distributing your eLearning content.
Enforce content licensing and access
Trusting your customers to stop using content at the expiration of your contract or to accurately report the number of licenses and users they need is, unfortunately, not sufficient to protect your investment.
Training Vault has you covered. Training Vault solves these issues by:
Tracking all use of content and reporting the data to you
Tracking versions and ensuring that customers are accessing and using the latest version they've contracted for
Counting student and course access and usage
Enabling you to set and enforce license limits, as well as activation and expiration dates
Enabling licensing by seat count, by usage volume, or based on per-course or per-category enrollment numbers
The dashboard shows recent usage data in an easy-to-read and accessible format.
An additional benefit: With current, accurate usage data, you'll glean the information you need to tailor your licensing offerings to your clients' needs. They'll enjoy the flexibility to pay for exactly the access they need, while you are guaranteed to retain control over your eLearning content distribution and use.
Drive improvement with robust, accurate data
You can finally gather learner data from all of your learner platforms, regardless of which LMS or other platform each customer uses. Anything that is reported to the LMS is reported back to you with Training Vault.
No LMS? No problem. Training Vault offers two great benefits to learning ecosystems that do not use an LMS:
Extend your reach to mobile and web apps, reaching learners everywhere.
Extend data collection to mobile learners, with reporting on their engagement and progress.
Aggregate your learner data across customers and platforms, and use what you learn to improve content quality, generate reports, create data visualizations — and demonstrate the impact and effectiveness of your content. Then, it's easy to distribute updated content to all of your clients, across any variety of platforms.
With the robust versioning and training management features Training Vault offers, you can easily manage your eLearning content, no matter how many customers are using it.
Easily distribute branded eLearning content
While your customers might want similar content, they don't want their eLearning to look like everyone else's! Each customer's culture and brand identity is unique — and should figure prominently in their training materials.
With Training Vault, you can customize each customer's eLearning content package with a branded lead-in page. You can also integrate customer logos throughout the training, provide tailored LMS and access instructions, add targeted compliance messages, and more. Learners can choose their language, too. You can even tailor the registration process and capture data about learners.
Reusing your core content while providing a targeted, tailored, and branded experience to each customer has never been easier.
Make life easy for training admins
Training administrators spend far too much of their time tracking and distributing eLearning content, managing enrollments, and convincing eLearning content to play nicely with their LMS. Abolish their pain with Training Vault. The friendly user interface and clear, intuitive dashboard make it easy to deploy, use, and maintain.
Our customers see enormous year-over-year growth and reduction in staff effort. Contact an expert today at Support@JCASolutions.com to find out how Training Vault can restore your control while making it easier to distribute eLearning content.