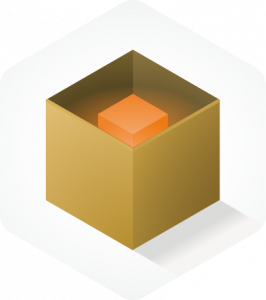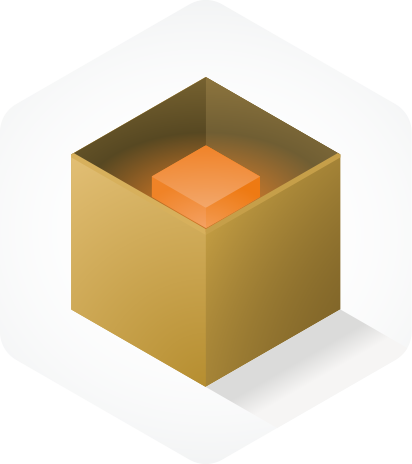 With its easy to use wizard interface, Simple SCORM Packager (SSP) allows you to package an existing course into an AICC or SCORM conformant package in a matter of minutes.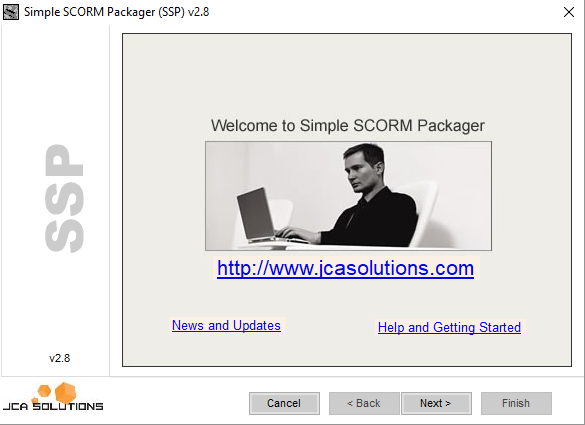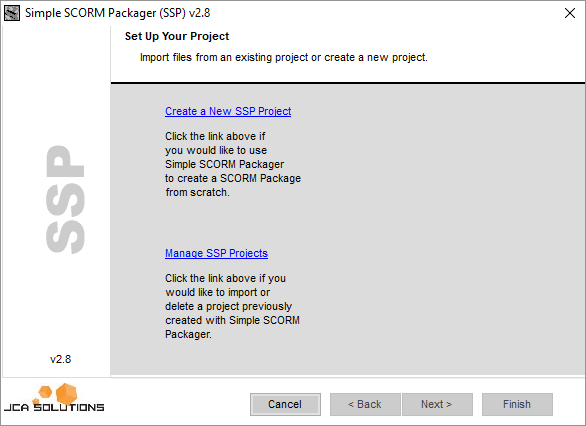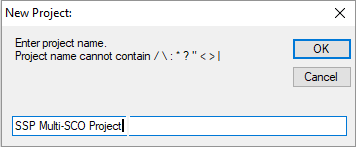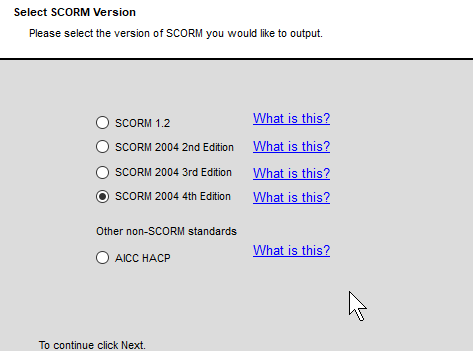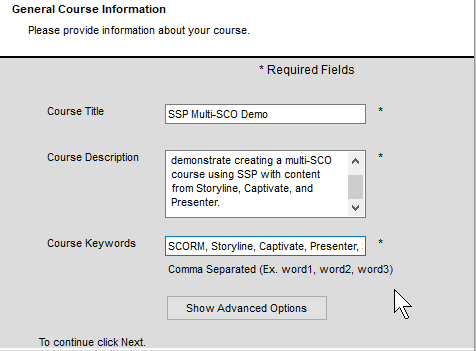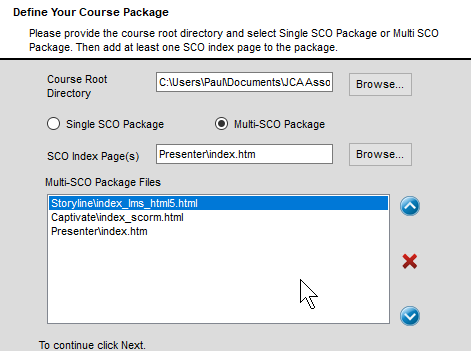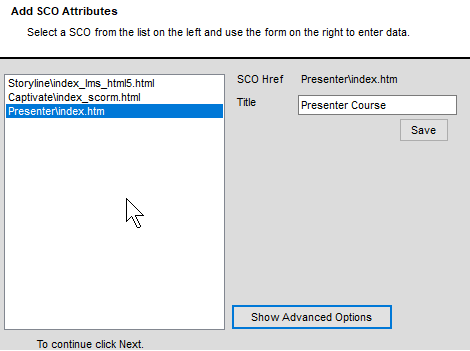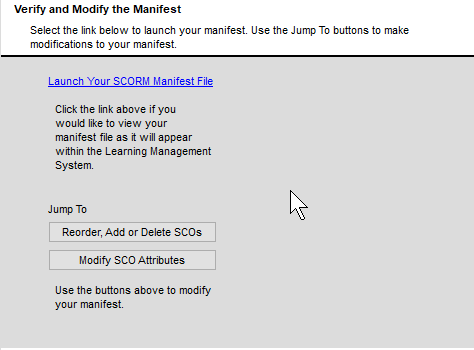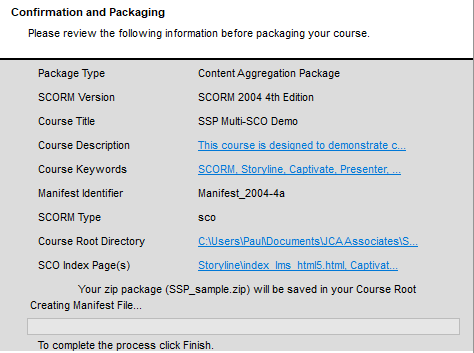 An important feature in SSP is its support for multiple SCO packages. This means that you are able to create an AICC or SCORM package that contains multiple modules or topics within a single SCORM or AICC package.
$99.00 – (Perpetual license for a single user.)
Use discount code SSP10 for 10% off purchases of 3 or more licenses.
Use discount code SSP20 for 20% off purchases of 10 or more licenses.
No credit card required! This is a full unrestricted trial version.
You can run SSP 10 times before the trial expires.
The Simple SCORM Packager (SSP) creates your metadata and manifest files. Then, it zips these files with your course content. The resulting package can then be loaded into your Learning Management System (LMS) and students can take the course.
The Simple SCORM Packager (SSP) includes all files necessary to make your content SCORM or AICC conformant and creates packages to run on any SCORM or AICC conformant LMS.
Select one of the popular authoring tools below to see Simple SCORM Packager in action.
NEW: Support for AICC
SCORM 1.2 and 2004 (2nd, 3rd, 4th Editions) conformant
NEW: Simple SCORM Packager allows you to create single and multiple SCO packages
NEW: Pass data into your course through SSP's support for Passing Score, Time Limit Action, Data From LMS and Parameters
 Create content aggregation and resource packages
Supports SCORM 1.2, SCORM 2004 2nd Edition, SCORM 2004 3rd Edition, and SCORM 2004 4th Edition
Choose between ZIP and non-ZIP format
Wizard style interface
Supports all media types
Require additional features? Contact us
Frequently Asked Questions
"When I needed to package up an entire set of SCOs for a deliverable, the Simple SCORM Packager enabled me to complete my task in a fraction of the time it would normally take. The steps were easy to follow and the outcome was a package that was able to pass the ADL Test Suite for SCORM 2004 compliancy." – Meghan – Orlando, Florida