SIMPLE SCORM PACKAGER (a SCORM Package Builder)
With its easy to use wizard interface, Simple SCORM Packager (SSP) allows you to package an existing course into an AICC or SCORM conformant package in a matter of minutes.
An important feature in SSP is its support for multiple SCO packages. This means that you are able to create an AICC or SCORM package that contains multiple modules or topics within a single SCORM or AICC package.
Simple SCORM Packager (SSP) 2.8
$99.00 – (Perpetual license for a single user.)
Simple SCORM Packager (SSP) 2.8 Trial
No credit card required! This is a full unrestricted trial version.
You can run SSP 10 times before the trial expires.
The Simple SCORM Packager (SSP) creates your metadata and manifest files. Then, it zips these files with your course content. The resulting package can then be loaded into your Learning Management System (LMS) and students can take the course.
The Simple SCORM Packager (SSP) includes all files necessary to make your content SCORM or AICC conformant and creates packages to run on any SCORM or AICC conformant LMS.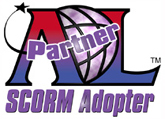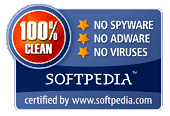 Recommended by:

 articulate.com
Storyline: Track Multiple SCOs in the Same Course – Articulate Support

 coggno.com
Simple SCORM Packager – Coggno.com

 litmos.com
Unison Creating a Multi-SCO Course
Video Tutorials - Please select one of the popular authoring tools below to see Simple SCORM Packager in action.
NEW: Support for AICC
SCORM 1.2 and 2004 (2nd, 3rd, 4th Editions) conformant
NEW: Simple SCORM Packager allows you to create single and multiple SCO packages
NEW: Pass data into your course through SSP's support for Passing Score, Time Limit Action, Data From LMS and Parameters
 Create content aggregation and resource packages
Supports SCORM 1.2, SCORM 2004 2nd Edition, SCORM 2004 3rd Edition, and SCORM 2004 4th Edition
Choose between ZIP and non-ZIP format
Wizard style interface
Supports all media types
Require additional features? Contact us
FREQUENTLY ASKED QUESTIONS
The progress bar in the Scorm Test Track environment doesn't move.
If the items that you are packaging with SSP are SCOs then in order for progress and completion to be tracked you will need to add SCORM runtime commands to the FLASH files. This can only be done with the FLASH IDE since FLASH .swf are compiled and can not be edited directly. If you need assistance with setting up this code let me know.
If the items are assets then you may try adding them as assets and select multi sco package. Then the progress and completion should work also.
I am using a trial version, the software is fine until it tries to zip the project, no progress.
The trial version is the exact same as the paid for version. The issue that you are describing is usually due to the fact that you have not entered the mandatory data for the SCOs. The star "*" next to the fields indicate they are required and at the top of the page there is a *Required Fields text. When you get to the last page of SSP it will print the text "none" next to any items that you must have to complete the packaging process.
The score for the course does not show up in the LMS.
If you have runtime calls in your SCO that are sending the score to your LMS but the score is just not reported then you should check to see what score reporting requirements are in place on your LMS. Some LMS require that you send a status of completed in order to move the score to the grade book so you may want to look at that.
If you are just packaging HTML or FLASH files that do not contain any SCORM runtime data then you will need to add this SCORM runtime data before you can pass a score to the LMS. SSP does not add this code but we can assist you with adding the proper SCORM runtime code if you are interested.
Is there a way to lock down the modules so that the user must complete the module they are on before advancing to the module listed next?
If you are using SCORM 1.2 then no, there was no good way in SCORM 1.2 to force the user to take the SCOs in order, There something called prerequisites that you can use in SCORM 1.2 to perform this task, however most LMS do not support the prerequisites so they are rendered useless. If your LMS supports prerequisites then you may be able to force the order in SCORM 1.2, but Simple SCORM Packager does not allow you to implement prerequisites because again prerequisites are not widely supported by the community.
For SCORM 2004 there are many ways, using Sequencing and Navigation to force the user to take the SCOs in order. At the moment the only application we sell that supports this is Trident (www.scormsoft.com)
All that being said, if you would benefit from having prerequisites for SCORM 1.2 or forced sequencing in SCORM 2004 added to Simple SCORM Packager let us know and we can add that functionality to our application as I am sure that others would benefit as well. Let me know your thoughts, I am interested to learn more about your situation.
The issue we are having is multiple scos that need to be daisy chained to run continuously.
SCORM 2004 has the ability to force the user from one sco to the next, SCORM 1.2 had a similar ability but it was not widely supported. Now, that being said, at the current time the latest version of Simple SCORM Packager does not support this feature.
My serial number is not working. What should I do?
If you recently changed computers your serial number may not work on the new pc. If this is the case send us and email and we can reset it for you. If you the computer that you installed SSP on is not connected to the internet then you will not be able to register the serial number. Please contact up and we can help. Sometimes, if you are behind a firewall there is an issue with registration. As of SSP 2.1 this firewall issue should be resolved.
Can Simple SCORM Packager accept HTML files and package them?
Yes, it will package them into a SCORM package and create the imsmanifest file.
Will we need to do anything to the HTML files before SSP?
The navigation and SCORM run-time calls will need to be added to the HTML files. If you do not have this functionality currently we have wrappers that will provide you with all of this functionality that we customize for your particular course and you can use these wrappers with Simple SCORM Packager.
Does SSP do anything other than bundle files, such as allow us to specify navigation controls, or is that done through another application?
No, SSP bundles files into a SCORM conformant format.
Where are my SSP projects stored? They seem to be missing from my install directory.
SSP will try and create all projects under "C:\Program Files (x86)\JCASulutions\SimpleSCORMPackager_20\data"
If you do not have administrator privileges on the machine running SSP then your project files will be stored in "C:\Users\[YOUR_USER NAME]\AppData\Local\VirtualStore\Program Files (x86)\JCA Sulutions\SimpleSCORMPackager_20\data"
[YOUR_USER NAME] = the user name you use to log into the PC with.