About xAPI Bridge
xAPI Bridge is for organizations that need to integrate a Learning Record Store (LRS) with a Learning Management System (LMS) where the LMS is in charge of creating reports and making sense of the Experience API (xAPI) data.
The xAPI Bridge comes complete with a layer for accepting and parsing xAPI statements as well as a robust statement debugger. It also provides an implementation of the server component, the Learning Record Store (LRS), which can work by itself or in conjunction with your LMS.
You can read more about what an LRS is and what it does by visiting the ADL Learning Record Store website.
xAPI Bridge provides you with a completely custom scriptable in-application way to move data to other systems, like a LMS or another LRS, in real-time. With xAPI Bridge you can chop and slice statements into their various parts, in real-time, and send them along to a Learning Management System or another Learning Record Store. 
JCA Solutions currently offers thex API Bridge for multiple environments:
.NET integrated
standalone on Linux
Windows
OSX
xAPI Bridge meets the current xAPI testing suite standards.
About the Experience API (xAPI) Standard
The Experience API (xAPI) is a new specification released by ADL for learning technology. It is also known as Tin Can API.
It differs from SCORM in that it works from a server-side perspective, does not require an LMS or JavaScript to record learning experiences, and is much more flexible and less restrictive.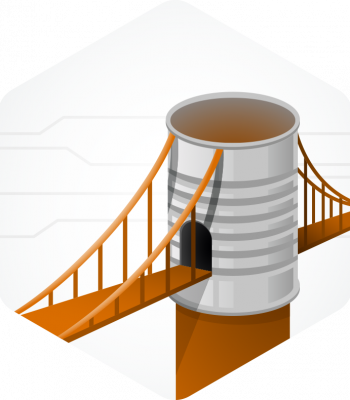 Comes with open license to use and modify code
No monthly, yearly, or per user fees
Comes with five hours of implementation support
Require additional features? Contact us at support@jcasolutions.com!
Fully Experience API (xAPI) conformant
Full logging and debugging
Full request history
Implements triggers and post processors
Mechanism to integrate with other LRS and LMSs
Integrated Statement Viewer