HTML5 AND MOBILE DEVELOPMENT
Overview
JCA Solutions specializes in optimizing websites and web applications for mobile devices using HTML5 and advanced JavaScript frameworks. We take an approach called "Adaptive User Interface (AUI)" design which is very similar to "build once and deploy many". Not only does this allow your web deployed applications to run on mobile devices, but this also ensures that they will perform equally on all browsers.
Since Flash content is unavailable on most mobile devices, your site and/or app will be required to be built with HTML5 and content will need to be properly sized and positioned for the best experience possible for your mobile users.

Why do you want HTML5?
HTML5 is the fifth revision of the HTML standard, which is the markup language that the World Wide Web runs on. While HTML5 is still heavily under development, several important features have already been implemented that are important. Some of these features are capable of replacing Flash-based content, another popular format for adding animations and other interactive components to web-based content. Unfortunately, however, Flash-based content is not currently compatible with most mobile devices.
Why have your site/e-learning course compatible with mobile devices?
"Regarding the pace of change, we believe more users will likely connect to the Internet via mobile devices than desktop PCs within five years," according to Morgan Stanley's 2010 Mobile Internet Report. The same report noted that Consumer PC usage is down 20% since 2008.
You want your mobile users to be able to view your content in a format that's tailored to the type of device they're browsing with. The limited functionality of mobile devices such as screen resolution and lack of a standard keyboard and mouse can cause formatting problems for content that may otherwise look fine in a standard web browser.
Let JCA Solutions ensure that your content will function properly and appear as intended regardless of the device your user is accessing it with.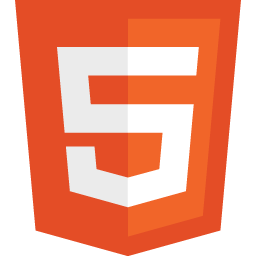 Totuit.com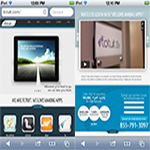 Toyota Auto Parts Bridge Interactive Brochure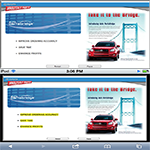 Kodak Lens Brochure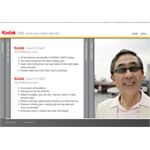 E-Learning Course