eLearning standards made simple
Products and services to help you create and deploy SCORM, xAPI (Tin Can) and other eLearning standards simply and efficiently in your courses and Learning Management System
The SCORM Authority
Take the JCA Solutions Challenge
We challenge you to stump us, no matter how impossible your situation seems!
Engaging JCA Solutions at the start of an e-Learning project saves you from costly, preventable headaches during the final stages of content deployment. Contact us today to perform an independent SCORM Verification and Validation Analysis. We have never seen a scenario we could not implement!
Experience API
Thinking about xAPI?
Whether you are beginning your xAPI journey or taking the conversion leap from SCORM, the eLearning experts at JCA have you covered. We specialize in integrations for new and existing systems. In addition to the xAPI Bridge we offer consultations to fully address your unique learning system needs.
We love a challenge! We are here to help tackle the nuanced issues that come up during an xAPI implementation. How do you choose the right LRS? Which profile fits your learning model? Are you converting from another eLearning standard? JCA guide you through the decision making process.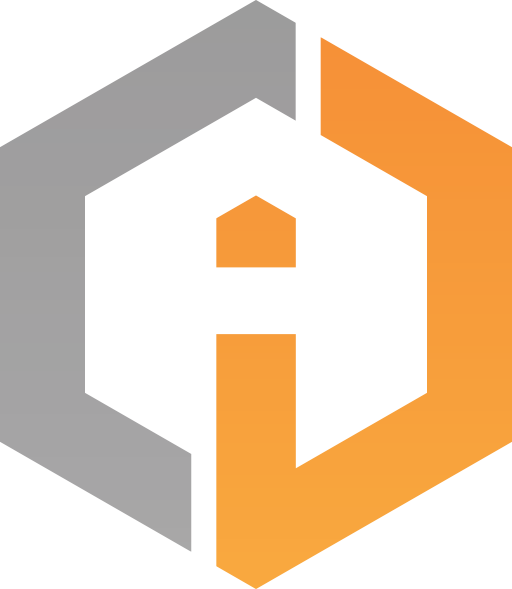 Jon Becker
CTO, PlatCore LLC
The SSLA integration into our LMS was both deep and complex as we wanted a seamless learner experience. The JCA team supported us to understand the intricacies of their solution, recognize technical options available, and even participated in working sessions to  ensure we had the best possible implementation. Their outstanding technical knowledge and support saved us time and money, enabling us to more quickly bring our LMS to life.

Cate Laga
Syinc Inc.
Working with JCA Solutions is a dream. They are hyper attentive, turn things around quickly and always go the extra mile to provide great service.

James D. Partain, Ed.D.
Teague & Associates
We have been working on getting a new LMS fully operational. While doing so we have had to repeatedly adjust course content and re-package most of our courses that were developed by my staff. Your Simple SCORM Packager has saved me hundreds of hours during this year as I have worked on re-packaging both existing in-house courses and third-party vendor courses. Buying this product was one of the best software investments I've ever made. Thanks for writing the software and providing such great customer support.

Andrew Scivally
Elearning Brothers
JCA was part of the creative brainstorming and then built the solution.

Sharon Wolford
Carley Corporation
We've been working with Brian Caudill and the JCA Solutions staff since 2006. In that time JCA Solutions has continually provided top notch SCORM training and consulting to Carley Corporation allowing us to provide the highest level of SCORM 2004 compliant e-learning products to our government customers.

Frank Taylor
Learnwright
Working with JCA Solutions over the past couple of years has made a huge difference in our ability to meet or exceed our customer's expectations. Brian and his team have always been able to evaluate and determine the best solution related to SCORM for every unique situation we encounter from our client's needs in a timely manner. The relationship we have enjoyed with JCA Solutions has made our company more successful and we are thankful to have found such a talented and resourceful partner to help our business grow.

Lynette Kramer
KDG InterActive
JCA Solutions have been a valuable team member to us. They have expert knowledge in all areas related to SCORM. They have worked on numerous projects with us that needed to be implemented in a variety of different LMS environments. Some have been quite challenging but invariable JCA Solutions did provide the solution. We look forward to continued collaboration.

Eddie Luevano
Strategic Collaboration
SCORM is no easy task to meet; nevertheless, we found a consultant that provided an in house application, Trident, which took us to the next level in meeting and exceeding our SCORM objective. Creating and providing the right source code for a manifest file was key to our success.

Mark Huntington
229th Information Operations Squadron
I would like to personally thank all of you at JCA Solutions for your outstanding service. Your Practical Hands-On Guide to SCORM Development course has really helped our organization in truly understanding all of the features of SCORM as well as to get us through many of the pitfalls we have encountered in the past. The instructor is very knowledgeable and I could tell that he really cares about helping students understand the material. Anytime I e-mailed JCA Solutions I always received a timely follow-up, often within minutes.

Marilynn Oliver, MSL
Pal-Tech, Inc.
Pal-Tech has enjoyed an excellent relationship with JCA Solutions. They have always treated us like their number one priority and their work has been nothing short of outstanding. They have performed miracles under extreme time restraints, and have satisfied our most stringent customers by meeting and exceeding their every need.

Joe Varela, PMP
The Regis Company
We've been working with Brian Caudill for the last year to provide his development expertise. I must say that Brian and the JCA staff are very knowledgeable in the SCORM arena and have been very responsive to our needs. Brian makes us feel like we are his only client because of the way he relates to us. I'm sure all his other clients say the same thing!

David Wood
Sabre Systems
My experience with the JCA Solutions folks has been filled with surprises. I was surprised at how quickly I received a response when I requested technical support while using trial versions of their software. I was equally surprised when they set up an online meeting with me to walk me through some areas of difficulty I was having, however I was absolutely shocked when they recommended a less expensive program to meet my needs rather than one of the more expensive ones. This company obviously values their customers and treats them with respect and courtesy. As a result, I can't help but recommend their products and service.

Brian Carlson
eThink Education
The team at JCA solutions has always been extremely helpful and more than willing to think outside of the box to meet our needs. Their knowledge of SCORM solutions has helped us grow our business. We are looking forward to continuing to work with them.