7 Components for Designing Your Extended Learning Network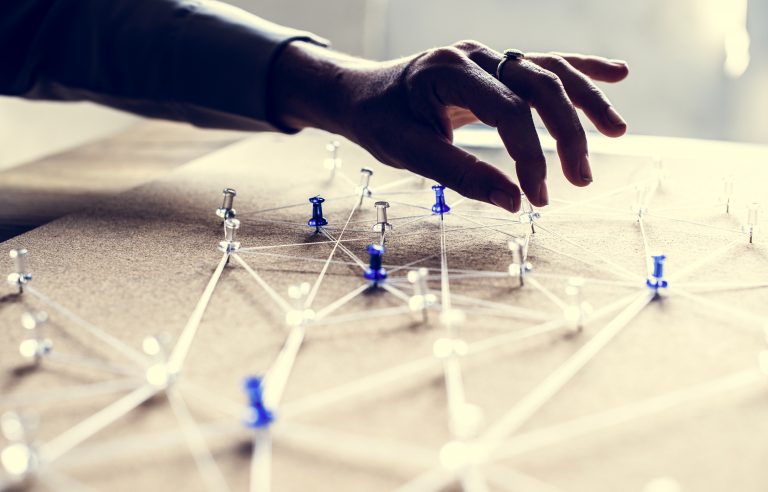 With the rapid move to digital that organizations have faced this year, content creators were forced into reevaluating their delivery strategy to meet the new digital demand. Companies are training more people at a distance now more than ever before, and having an effective and reliable platform to support this is crucial. Not only are they training at a distance, but delivering that training during the "moment of need" or "just in time" is more valuable than ever. Organizations needed to reevaluate their current digital transformation strategy to overcome these newly prioritized hurdles. With a renewed emphasis on flexibility and efficiency, organizations and content publishers need to focus on distributing their content across multiple LMSs, while still retaining control over their licensing. The time to extend your organization's learning network is now with Training Vault.
Optimizing eLearning Content Distribution
Once you are ready to make this move, there are some important considerations to make transition as simple and effective as possible. Here are several elements to consider:
Adjust your business model
Support for your brand
Ability to capture learning analytics across the learning network
Access to a robust reporting dashboard and open APIs to share data with other systems
Effective version control with published eLearning content
Control of course licenses and centralized management
Option to embed training at the point-in-need
Each of these elements should be a consideration when looking at expanding your content delivery model. The good news is that JCA Solutions has a tool that can help you manage each of these elements in Training Vault. Training Vault allows you to share your content while maintaining control of it. Maintaining control enables you to distribute your training content to multiple LMSs and other delivery systems.
Your customers want a variety of ways to license your content. With that in mind, you need to adjust your business model to serve that. Training Vault allows you to distribute your content in a variety of ways. You can use seat count to control access to the number of seats available — by per-course enrollments, category enrollments, or training launches. Training Vault allows for a variety of different distribution models.
When distributing your courses, branding can be one of the more challenging aspects of the process. Support for your brand must be easy and intuitive. Training Vault provides multiple ways to brand your content. You can use a lead-in page branded to your organization, customize compliance messages, allow for user selection of language, have specific logs displayed, gather additional data, and more. Brand and culture are essential elements to you and your customers. Training Vault provides multiple ways to showcase that brand effectively.
Another critical piece of information to content creators is feedback. When a customer purchases a course, you will want feedback to be accessible and easy to receive. Feedback helps with the consistent improvements that are necessary when content ages and requirements evolve. Your ability to capture learning analytics across the learning network is invaluable to these improvements. There is a much larger emphasis on data collection and utilization to improve future content offerings in today's learning environment. Content in Training Vault removes the feedback drought, ensuring increased reporting from users, and gathering insights about content across its various uses.
When capturing course usage and analytics, organization and reporting are necessary. With Training Vault, there is access to a robust reporting dashboard. This dashboard will show the LMS's standard metrics and usage while also providing additional insight and data collection. With this additional data, you can adjust and organize to receive robust insights into the learning content. Training Vault's open APIs also allow for the automation and sharing of data with your organization's business intelligence (BI) tools, providing real-time access to dashboards and performance metrics.
Effective version control of your published eLearning content with Training Vault is a snap. Uploading the latest version or multiple versions of the same course is easily managed within the tool. Training Vault provides various options, including versioning renewal, assigning individual learners a version independent of other learners, or having all versions active simultaneously. With Training Vault, you can reset learner records or roll-over between versions.
Another element to consider is your ability to distribute and control licensing from one centralized location efficiently. Control of course licenses and centralized management is a crucial component to any content delivery system. You can upload a course one time and then deliver it to multiple customers, through numerous LMSs, in any location. With Training Vault, you control who has access to your courses and for how long. That means you are free to distribute your content anywhere while tracking its locations and data usage. You are also able to centralize access and updates from one location. Make a change in Training Vault, and it is immediately updated everywhere your content lives.
The final element to consider in your content delivery system is delivering the content to learners or embedding training at the point of need for them. Training Vault can communicate with and deliver content to an LMS without difficulty. What if there is no LMS? Training Vault can embed content in a variety of locations for your learners to access. Content can be embedded into any web or mobile application for use and provide the same tracking and reporting for different delivery methods.
Maximize Your Extended Learning Network
In addition to these components, it's essential to ensure your solution is robust and can adapt and grow. When exploring your company's digital transformation, the topic of xAPI will soon follow. Rest assured that whether your organization is ready now or later to start exploring xAPI, it is already built into Training Vault. Once your organization is ready to start using xAPI, Training Vault can be used in tandem with additional xAPI tools from JCA, including the xAPI Bridge learning records system, and can download xAPI stubs.
All of these considerations point to a clear and compelling content delivery system. The bottom line is that having a tool which allows you to distribute courses and control their licensing and content from one centralized location is invaluable. The ability to upload content one time, deliver to multiple customers or multiple LMSs or web applications, and manage multiple licenses from one single application allows you to focus on creating or curating the best content possible.