Do Licensing Worries Keep You Up?
We all like to be paid. If you are a developer or vendor of e-learning content, you may struggle with getting paid. License management of your learning content may interrupt your dreams; certainly, it stands out on your balance sheet.
E-learning Licensing Options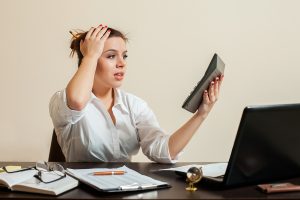 Sure, you may sell a license for your course. That license likely includes a specific time period in which they may use it and might include a specific number of learners. They install the course into their LMS, and you depend entirely on the customer to administer the license agreement.
Yet how do you make sure those license requirements are being fulfilled? How do you know if they have added more learners? If the customer doesn't renew the license, what now? Are you leaving money on the table?
These are the questions that keep you up at night. As a developer or vendor, you would likely instead worry about other things, like what is the next course you will create or updating the ones you have or embracing new tools for learning development. But instead, you worry about managing your current licensing agreements.
Licensing Frustrating for Many
You are not alone. In fact, a 2015 survey of providers found that over 80% of developers were frustrated with the cost of renewing and managing licenses, the time spent doing it, and the amount of time they have to spend on non-product related development.
And licensing compliance remains a concern. The same survey asked customer organizations whether they were complying with license requirements and over 52% either said no or were unsure. The numbers suggest that the vast majority of them are not malicious, just not really paying attention. So it would seem to indicate that depending on customers, even honest ones, to manage this is untenable.
Self-Manage E-learning Licensing?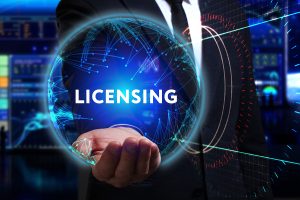 Of course, you could install your own LMS and host all your content on your own server. Now you have to worry about server management and additional software and hardware costs. In addition, your customer will likely still want to track learner progress. To provide that you either generate customer reports or work on interfacing between systems. More headaches.
Another Way to Manage E-learning Licensing
Many are now turning to an alternative, especially given the rise of SAAS (Software As A Service). There are services available where you can upload your SCORM compliant course up to their server and have an administrative interface that allows you to control who can access the course, number of learners, and even the time period during which the license is valid.
The advantage of the service becomes clear. You virtually eliminate the time you spend on non-product related development. Also, the software handles the heavy work of monitoring the learners and license expirations. Remember those big concerns the survey revealed? Those concerns are covered through this type of option if you choose the right solution.
It also becomes simpler for the customer. They will spend less time managing learner numbers and licenses. You can never go wrong making things easier for the customer.
Choosing the Right E-learning Licensing Solution
Make sure that the solution you select provides some of the following features:
Version Control – The ability to upload course updates without having to create a new course or interrupt the learner experience.
Easy Administrative Interface – If you have to spend a lot of time figuring out how to do things in the software, it's not really saving time or money. You want plain and simple controls.
Custom Licensing – You should be able to structure licenses that fit your model, not change your model to fit someone else perception of licensing.
Tiered Pricing Structure – Naturally you expect to pay for what you use, but you certainly don't want to pay for what you don't use. Make sure you pay only for what you need and can scale it easily as you grow.
JCA Solutions proudly offers an option for you that will meet your needs. It's called TrainingVault (www.trainingvault.net) and it simplifies the process of e-learning licensing through an easy-to-use dashboard, controlled licensing, and a 100% responsive delivery vehicle.
Click to learn more information about TrainingVault. Don't let it licensing worry you anymore.