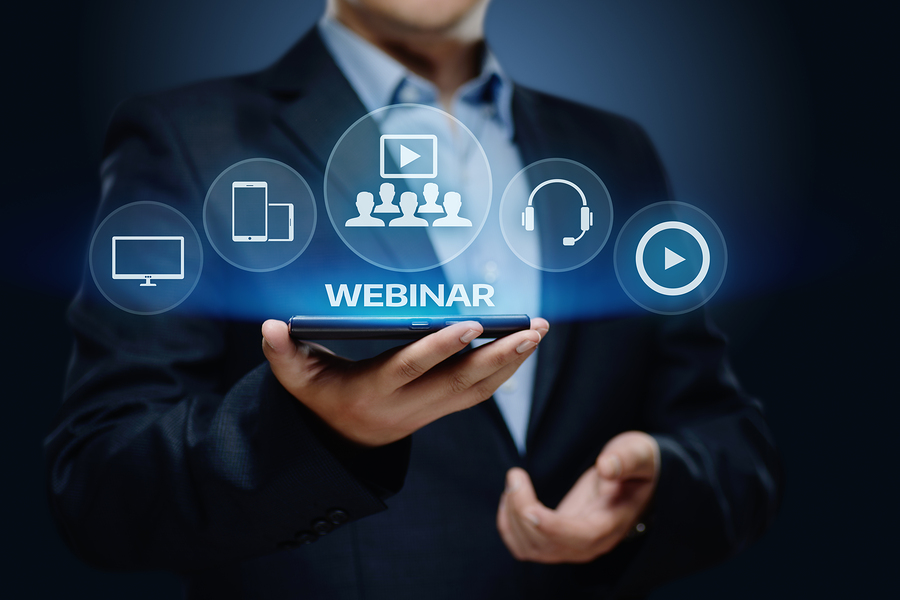 Using Corporate Learning Webinars To Solve Quick Learning Needs
You can't swing a stick today without hitting a webinar. Many a consultant has used webinars as a way of teaching and promoting a subject matter or their business. The movement has gotten enough traction that corporate training departments are now looking at developing corporate learning webinars.
A Good Sense Solution for Some Things
Of course, it's easy to see why. Webinars give you the ability to share a message with a large group of people who are geographically spaced. Anyone with a laptop or mobile device can access it from anywhere. With recorded webinars, you aren't even bound by schedules or work shifts or time zones.
And the ROI is pretty good. The expense is relatively low to host and deliver it. As we mentioned, you can also reach larger numbers without travel expenses and classroom costs. Your biggest expenses will typically be the hardware and software you need; even then you may already have some it ready to go.
Not a One Size Fits All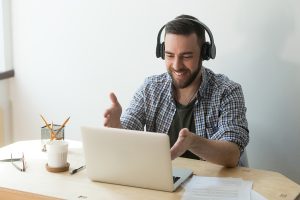 Understand, however, that corporate learning webinars are not good for everything. In fact, they are probably not good for most training needs. They are, however, a good solution for those infrequent occasions where you need to disseminate short bursts of timely information quickly and effectively.
Information is the key word there. Webinars are great for learning small segments of information but not really effective for skill development or even for learning that requires the creative application of knowledge. While there are ways to make them a little more engaging, webinars are for the most part passive information events.
What You Need to Get Started
Hardware
On the hosting end, in addition to your desktop or laptop computer, you will want to make sure you have the following:
Fast, high capacity broadband Internet. Streaming a webinar takes up a lot of bandwidth. In most corporate environments this should not be an issue.
High-Quality Webcam. Chances are you will want to capture at least a little bit of the host or presenter. Audiences typically like to see who is talking.
A Background. You don't want them seeing your office cubicle or the environment around you. So the best option is to have a solid or logo branded backdrop behind you.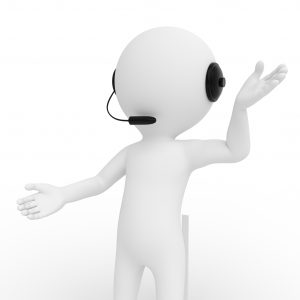 Lighting. Don't rely on the overhead fluorescents or a desk lamp. Have at least two bright but not intensely hot lights on the subject (you). No one looks good in the shadows.
Microphone. Whatever you do, using the built-in microphone on your laptop (or tablet) is a big mistake. They are not designed for quality audio. Invest in a good standalone microphone, preferably either an almost invisible headset or a lavalier type microphone.
Software
You could spend an entire day going through all the software solutions for webinars that are out there. Here are some of the more popular ones.
GoToWebinar
Starting at a monthly cost of $89, you get the ability to have multiple presenters, create on-demand webinars, and send reminders to attend. You can also record webinars for playback. The biggest limit is that the basic package only allows 100 participants. For larger numbers, you need the premium packages.
Cisco WebEx
WebEx offers a very similar user experience to GoToWebinar. It is also less expensive starting at just $14.95. However, most packages have lower participant limits. Storage space is somewhat limited as well. While it is primarily a conferencing solution it is very effective for webinars as well.
Adobe Connect
Adobe's offering, like WebEx, is primarily a conferencing solution. However, it has proven very effective for learning content delivery and for webinars. You can also use a hosted solution or install it on your own servers.
Zoom
Zoom is an extremely popular and award-winning solution. And no wonder because it's pricing is very competitive. Even the Enterprise version starts at only $19.99. It offers both live and recorded features, plus unlimited meeting duration and an unlimited number of meetings.
ZoHo Meeting
ZoHo is a small business all-in-one software solution. The meeting software is available as part of the AIO or separately. Unlike most of the other solutions, it does not require any application to be installed on the learner's end. Its capacity for both storage and number of participants is not as high as most of the other solutions, however.
Tips for Effective Corporate Learning Webinar
Limit the subject matter. Address a very specific topic and keep it short. Like about 15 minutes maximum.
Provide a downloadable handout. Make it one where they can add notes or better yet fill in the blanks. It creates engagement as they follow along.
Don't make the host video the main part of the visual. You should have a PowerPoint or similar presentation ready.
Know your transitions. Be sure to include in the speaker notes exactly when to trigger transitions, slide changes, and other elements. Allow for slight delays at those moments to make sure everyone can see it. You will lose your learners if you are referencing visual elements they can't see. While it is ok to occasionally check in and make sure everything is working, don't do it continually.
Know your audience and avoid local slang or phrases. If you have a very select audience and you know for sure that they will understand, then using industry or local terms and phrases is ok, but limit it. If your audience is more general, then use industry terms, acronyms, and so forth sparingly.
Control the Flow. You have a limited time to get through the learning. Managing the clock becomes an important part of presenting. Therefore, if you are going to have Q&A it is best to save it for last. By doing that you can end it when time runs out.
Keep tabs on your audience. During live corporate learning webinars, remember that you can't see your audience. Test engagement by adding some quick response questions. Most software gives you polling capability and chat windows. Ask a quick polling question they can respond to. You can also ask questions that prompt a short answer via the chat feature. Be sure to recognize particularly good responses by stating their name and response.
Have a follow-up plan. The webinar is just the beginning. What's next? How will they continue their learning? What if they want to know more? How will you support them? Make sure that the webinar is a part of an overall plan to foster continuous learning within your organization.
JCA Solutions is the e-Learning specialist. We can help you with your online learning needs. Contact us today to find out how.