Why Transforming Into A SCORM Compliant LMS Is Simple Now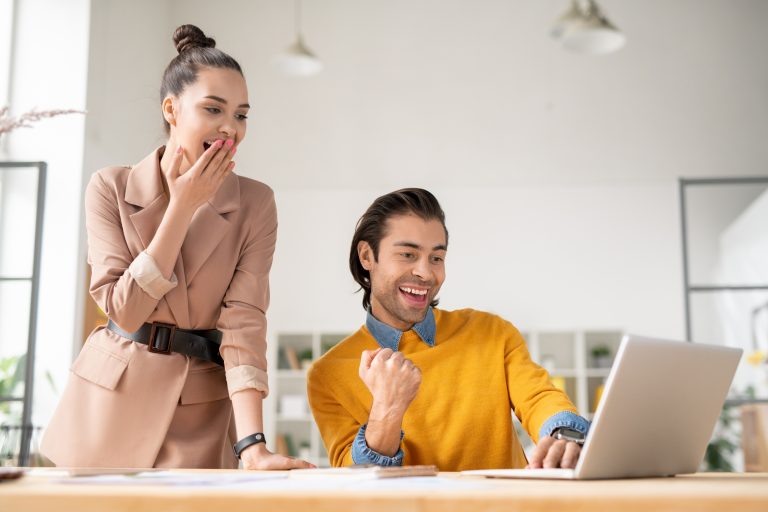 #1 Solution to Make Your LMS SCORM Compliant
If you're still using a homegrown LMS or one of the many LMS providers that is not yet fully SCORM compliant, you're not alone. 
It may not be trendy to talk about, but there are tons of such systems still operating today. Over 15 years after the SCORM 2004 standard was released, and nearly 20 years after SCORM became a thing, some LMSs just never learned that trick, or they don't do it as well as we want. 
Many LMS vendors got a little too creative about how they interpreted the SCORM 1.2 and SCORM 2004 standards, while others were not nearly creative enough. And as is often the case with the "we'll just make it ourselves" approach to learning technology, support when things go wrong often means tracking down the one person who "kinda knows how things work" (if they even work here anymore!).
Can't we just work around this?
Ours is not a perfect world. Sure, we'd love to have the budget to do things better! But no one is offering to help with that. With enough workarounds we can probably still pretty much get by…
Except for when we can't.
Sometimes there are hard stops. Those "Do not pass go or collect $200" sad trombone moments. 
Sometimes the usual workarounds just won't work at all, and we need to be fully SCORM compliant to host that important content that was already purchased or deliver that critical report that we just can't fake. Like that report on who failed the training, you know, that one that even SCORM 1.2 can't give you without rethinking the UI and reporting of your whole LMS and departmental policies.
It used to be that we were stuck there. The embarrassing and career-limiting "I'm really sorry, but no" was all we had left. Because it used to be that we would have to change our infrastructure entirely to become entirely SCORM compliant. 
Fortunately, there are now other options. While they're not free, they're not cost prohibitive either. A less costly than a hard "no" would be, in most cases. And one solution in particular is WAY faster than you'd expect. 
The Simple Solution
That solution is the Simple SCORM LMS Adapter. It turns your ailing and aging Learning Management System into a fully SCORM Compliant LMS. In a matter of hours (that's right, HOURS!), you can go from a hard "no" to an easy "yes". Who doesn't like the sound of that?
The Simple SCORM LMS Adapter (SSLA) lives up to its name, yes even the simple part. There are five-hours of setup support built into the price of the SCORM 1.2 version and ten-hours for configuring the SCORM 2004 version — but almost no one ever needs that many. Why? Because it's so painless to implement, solving all your SCORM content tracking problems, and it seamlessly adapting your LMS to deliver all that you'd expect from a much more robust one. 
The SSLA miraculously makes your LMS SCORM 1.2 and 2004 compliant with hardly any changes at all to your LMS itself. The beauty of the system is that the bulk of the code runs on the Learner's computer instead of LMS.
Because of this, SSLA does not cause increased load on the server and there is no modification needed on the existing server during implementation. It really doesn't matter at all what language or database the server uses, so the due diligence with IT goes super fast. This just works. With SSLA, you can install, launch, and track course data as if you had a better learning technology infrastructure than you do. 
Sound too good to be true? It's not.
How it works
The SSLA basically collects every possible scrap of SCORM 1.2 and 2004 data, then allows you to select which of those pieces of data you would like to use with your existing LMS. But you still get to keep all the leftovers that didn't fit, offering you the best of both worlds instead of the nail-biting trade-offs we would typically expect.
What that means to you is that once you implement SSLA, your LMS you will have access to as much SCORM 1.2 and 2004 course data as it can handle — and not any more than that. So you can report on: 
Learner scores and interaction data on quizzes

Completion status on lessons and on the course

How much time they spent in the course/lessons
And if a particular online course happens to support it, you can also collect data like:
When each question was answered

What the student's response was and what the correct response was for each question

How long it took the student to answer the question 

Whether each question was correct or incorrect

Where the student exited the course
Perhaps most amazingly, you can report on these things whether or not your LMS supports these features, or these kinds of reports. Because with the SSLA now you have another place to do this reporting, outside your existing LMS.
By creating this layer between your LMS and the Learner, the Simple SCORM LMS Adapter opens up new possibilities for more robust answers to the age-old problems with SCORM. It is designed to take weaker LMSs and make them look and act compliant with the full SCORM standards.
Keeps the Ship Afloat
Let's face it. If we could have moved to a new LMS anytime in the last few years, we would have done it already. Taking such action in the next few years is not looking likely. Keeping afloat at times like this means we have to get creative with what we've got, and the SSLA is an ingenious way of doing just that. This rapidly deployable solution gives us a SCORM compliant LMS instead of an excuse for why we can't do what our competitors have been doing for years.
"SCORM compliant LMS without migrating from our existing LMS? Yes, don't mind if I do…!"
Next steps
Check out the Simple SCORM LMS Adapter (SSLA) for yourself at: https://www.jcasolutions.com/products/simple-scorm-lms-adapter/
See how it can work for you, and how well it has worked for others. 
And if you have any questions, contact JCA Solutions at +1 321-296-8166 or support@jcasolutions.com.